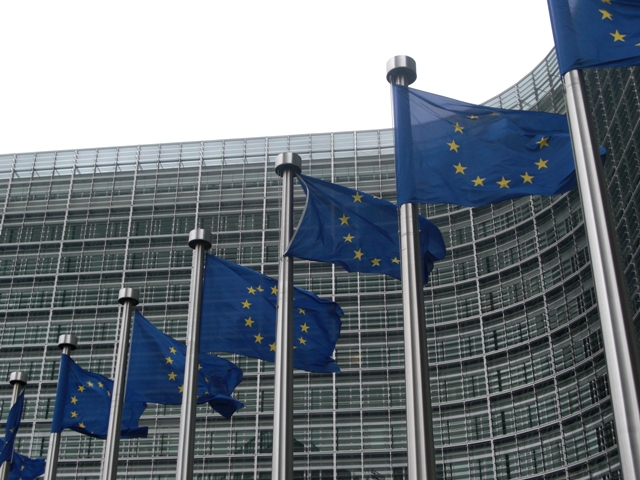 Tirana, 10 August 2016/Independent Balkan News Agency
The Albanian government has presented to the European Commission the 17 structural reforms that the country is aiming to implement in the next two years.
At the foundation of these reforms is infrastructure and projects relating to it. Thus, further liberalization of the energy market, diversification sources of energy, further investments in the Port of Durres and a feasibility project for the Adriatic-Ionian highway are at the foundation of the obligations that the Albanian government is aiming to fulfill until 2018.
The Albanian government pledges to improve the legal and regulatory framework for broadband high speed networks and effectively implement the Strategy of Digital Agenda.
At the foundation of the reforms are also the consolidation and defragmentation of agricultural land, the standardization of the sector of tourism and the reduction of barriers for businesses.
The improvement of quality and the coverage of Professional Education and Formation, by securing links with the labor market and the modernization of public employment services, the growth of employment for women, young people and vulnerable people, are also some of the engagements of the Albanian government.
This is the list of 17 reforms:
1-Further liberalization of the energy market
2-Diversification of energy sources
3-Feasibility study for the construction and the improvement of the Adriatic-Ionian corridor
4-Improvement and construction of the infrastructure of the Port of Durres
5-Improvement of the legal and regulatory framework for high speed broadband networks
6-Consolidation and defragmentation of the agricultural land
7-Standardization of the sector of tourism
8-Reduction of barriers for businesses
9-Effective implementation of the National Plan for the reduction of nonperformance loans
10-Effective implementation of the Strategy of Digital Agenda
11-Improvement of institutional capacities for scientific research and innovation
12-Facilitation of trade through deep cooperation
13-Effective adopting of the latest legal changes which encourage foreign investments
14-Improvement of the quality and coverage of Professional Education and Training, by securing links with the labor market
15-Modernization of employment public services, the growth of the employment of women and vulnerable people
16-Strengthening of social protection and measures of social involvement
17-The drafting and implementation of curriculums based on skills and the training of teachers