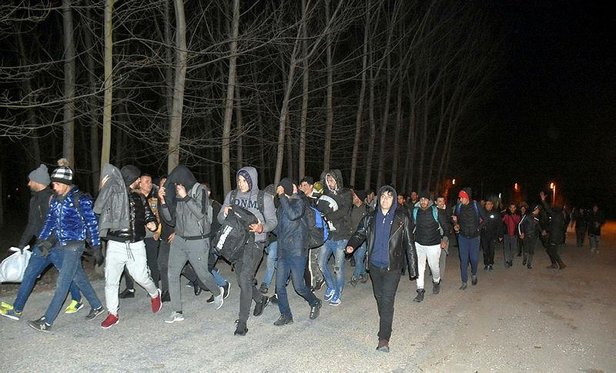 Albania is getting ready to face the increase in the refugee-migrant flows arriving in Greece, as many of the refugees who want to cross over to Europe do so through the Greek-Albanian border.
The Albanian government has already planned to establish 6 refugee reception centers on the country's south-eastern border, where it borders Greece.
On Saturday, according to Top Channel television station, the first group of approximately 50 refugees, most of them from Syria, crossed the Greek-Albanian border and headed for Argyrokastro at the Reception Center, 2 kilometers from the city.
According to the same information, the authorities expect about 30,000 refugees-migrants to arrive to Albania through the Greek borders. /ibna