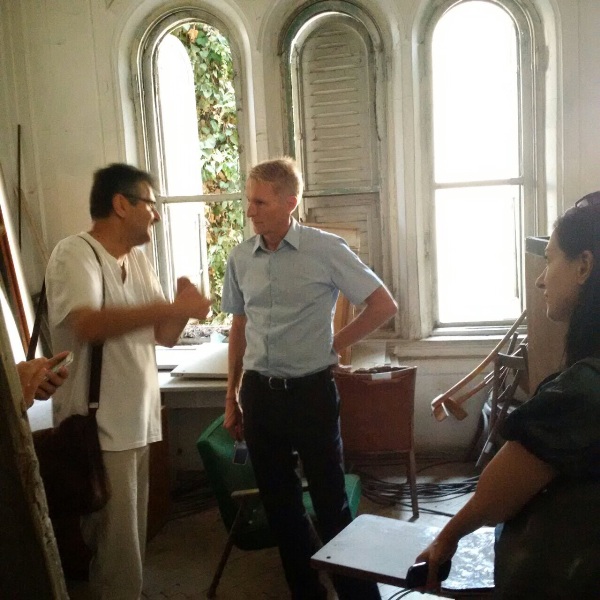 Tirana, 26 August 2015/Independent Balkan News Agency
Albanian Ministry of Culture and Berlin Hohenschönhausen Memorial have initiated cooperation for expertise and evaluation in the domain of museums and the preparation of projects for memorial museums in Spac and Shkoder, known as places that offer testimonies and memories.
This is an effort to set up memorial institutions which explore the history of Albanian communism from 1945 until 1989, with the aim of raising public awareness through documented materials and different exhibitions.
These institutions are expected to be part of the promotion of debate over the forms of oppression in dictatorship and the consequences that come from political persecution, with the aim of informing young generations on the past of the country and also to show it to those generations that managed to experience the communist regime with a difficult past.
Hubertus Knabe (photo) is the director of Berlin Hohenschönhausen Memorial, the museum which was set up in the memory of the former notorious prison, Stasi in Berlin.
Mr. Knabe, a historian and human rights activist is known for the publication of several works on the dictatorship in several former communist countries in Eastern Europe, especially Eastern Germany.
He's in Albania, where he's visiting the former prison of Spac and the "Place of Testimony and Memory" in Shkoder, with the aim of developing a larger project in the Memorial Museums.
Mr. Knabe brings the experience in the former Stasi prison. He says that the former prison, which is now a museum, is visited by 436,000 visitors every year. Almost half of them, around 200 thousand, are school students.
The German practice is also aimed to be integrated in Albania. /ibna/