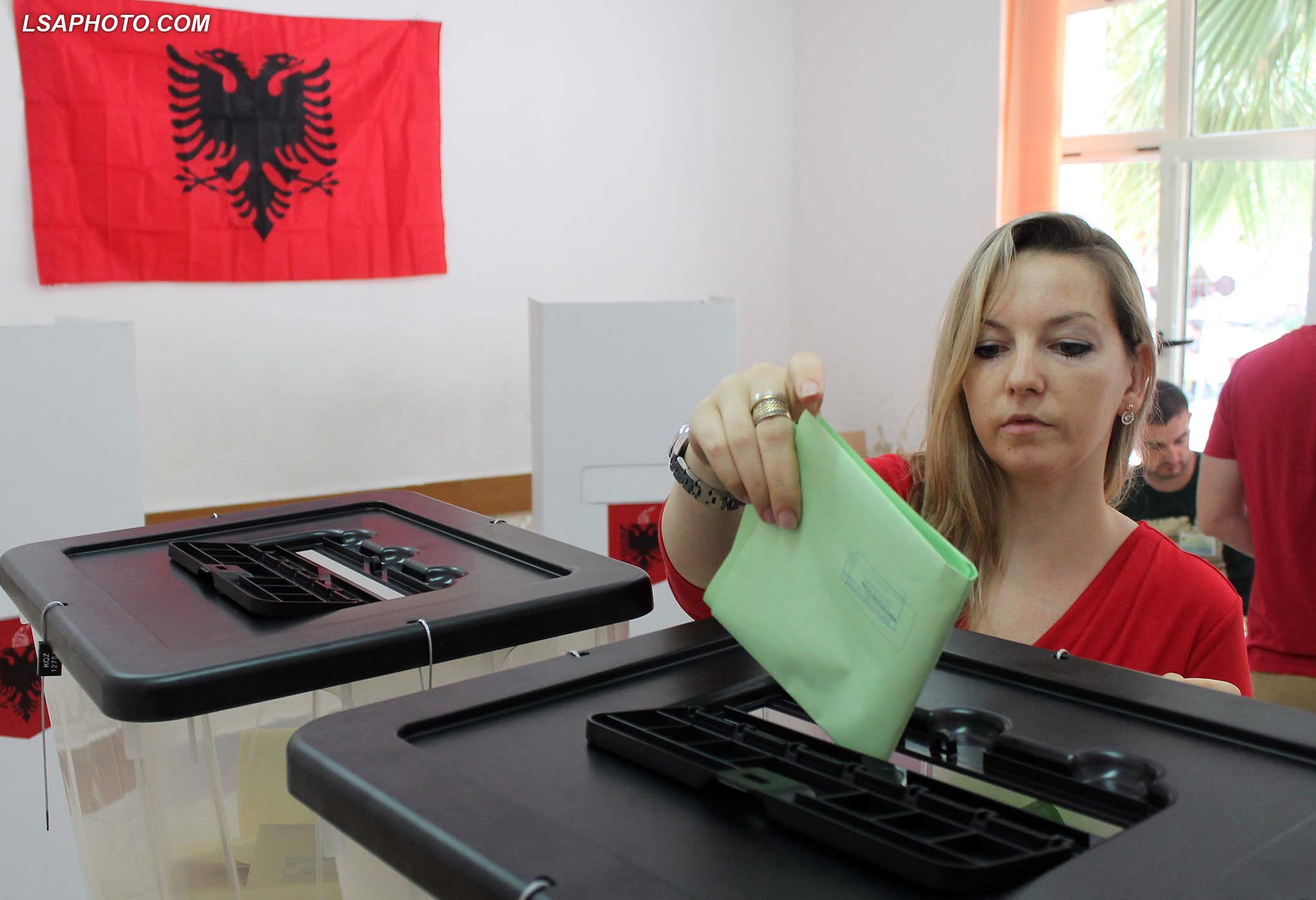 Despite the aggravating political situation between the two main camps, institutions in the country continue to set up the necessary infrastructure for the June 30 local government elections
The political gridlock which has engulfed the country for several weeks now doesn't seem to stop institutions from starting preparations for the June 30 elections. The first step was to contract a company which will be in charge of supply voting booths and the ballot boxes that will be used for the June 30 elections.  Yesterday, the Central Election Commission has also approved the registration of four political parties which run their candidates in the elections. These parties are "National Unity Party", "Socialist Moderate party", "Albanian Emigration Party" and the "Albania National Conservative Party". On the other hand, yesterday, the Interior minister held a special meeting to discuss the issue of voters' lists. This is another crucial element that concerns elections in the country, often causing political debates. Lleshaj said that the job of civil registry offices is to verify the number of people who are more than 100 years old. According to him, there are over one thousand of them in the voters' lists and that this needs to be verified. Minister Lleshaj has also asked municipalities around the country to publish the lists in places which are easily accessible for the public.
INTEGRATION
Preparations not only for the local elections, but also for negotiations
In the month of June this year, Albania is expected to face not only one electoral process, but also the opening of EU accession talks. This is why senior state officials are not only engaged in making the necessary preparations for these elections, but they've also started to lobby in favour of the opening of accession talks.
Yesterday, the National Integration Committee convened a meeting to discuss the work being done by institutions in order for the country to launch accession talks. On his part, the Foreign minister delegated by PM Rama, Gent Cakaj said that technical criteria have been delivered.
"There must be not only domestic political dialogue for this polarized situation, but there also needs to be lobbying with governments and institutions in EU member countries. European integration goes beyond the government's exclusive responsibility, requiring the involvement of a wide spectrum of society, regardless of the political affiliation of the players", he said. Meanwhile, Cakaj also added that this is a crucial moment. "We only have three months until EU accession talks are opened, therefore we need to coordinate our efforts", he underlined. Asked about the countries which are skeptic about this process, acting Foreign minister, Gent Cakaj said that the situation is better than it was a year ago.