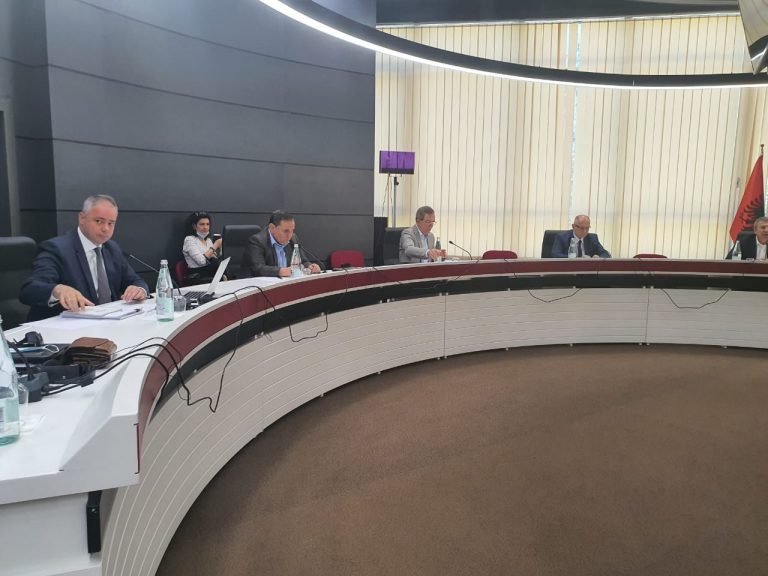 An agreement was reached Monday between the representatives of the major parties in the Political Council on electoral reform, regarding the processes for the implementation of biometric identification of voters, the powers of the deputy commissioner and election financing.
The co-chairman of the Parliamentary Committee on the Electoral Reform and SP representative in the Political Council, Damian Gjiknuri, said after the meeting that it was in everybody's best interest to reach a final agreement on the electoral law as soon as possible.
"I believe it is also in the interest of the Democratic Party and all parties for the electoral law is finalized tomorrow. We agreed on all processes concerning the biometric voter identification, the competences of the deputy commissioner in this process, the issue of election financing, the provisions drafted by experts, the government commitment to double public funds for the electoral campaign, as well as the agreement on the 1: 3 financing ratio, i.e. the public and private financing. We will hold another meeting at 17:00 and we are looking forward to completing all the amendments to the Electoral Code", Gjiknuri told reporters.
"There are still some issues concerning the Central Election Commission and other elements regarding the election campaign, because DP demanded more time to conclude several formulations", he pointed out.
The DP representative in the Political Council Oerd Bylykbashi said that two important issues concerning the voters' biometric identification and political party financing were discussed at today's meeting.
"The Political Council today focused on two important issues, the biometric identification, which is the main issue on the document of the agreement we reached on June 5 and financing of political parties. We discussed ways to make sure that the final draft of the electoral reform guarantees that biometric identification of voters is fully implemented in all ballot stations all over Albania in the next elections", Bylykbashi revealed.
The Political Council will convene again today to discuss pending issues./ibna