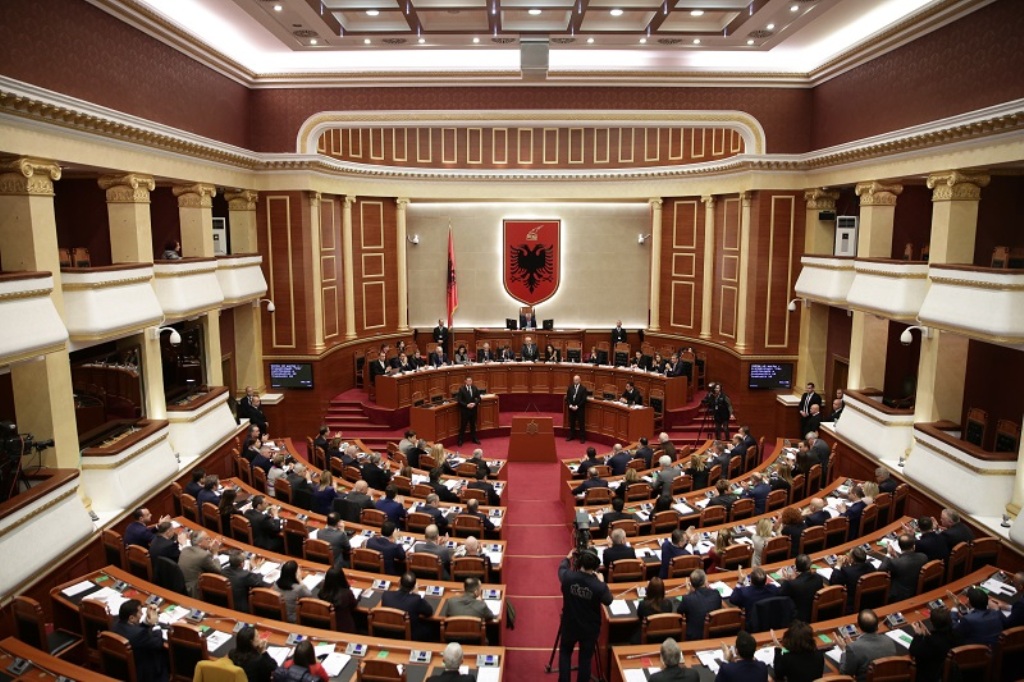 Albania's parliament will hold a plenary session on Thursday, with Interior Minister Sander Lleshaj responding to a request by a group of lawmakers on the state of crime in the country.
The Parliament is expected to reconsider the report of the Council of Ministers on the progress of the accession process in 2019, the annual report of the Attorney General on the state of crime in 2019, the report on the annual performance of the Information Authority on previous government information documents for 2019.
The agenda includes the revision of the Regulation "On the adoption of special administrative measures during the period of COVID-19 infection", as amended.
It is also expected to review the draft law "On the transitional and periodic evaluation of employees of the State Police, the Democratic Guard and the Internal Affairs and Complaints Service at the Ministry of Interior".
The Presidential Decrees "On Maritime Tourism Activities" and "On Supplies in the Field of Defense and Security" will also be discussed.
The Parliament will also examine the draft decision "On the approval of the structure and number of employees of the Office of the High Inspector of Justice".
Finally, the Parliament is expected to reconsider today the draft decision "On amending the decision of the Parliament", regarding the establishment of the Special Parliamentary Commission for the Implementation of Electoral Reform, as amended./ibna