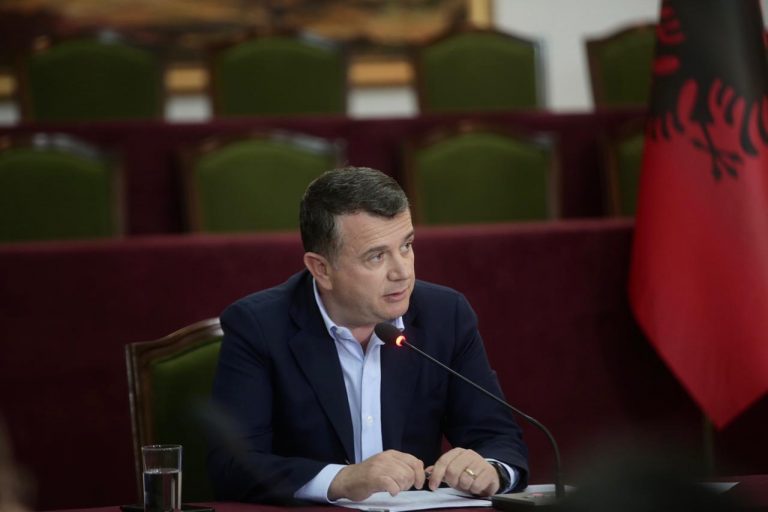 The chairman of the Socialist Party's parliamentary group Taulant Balla announced in a statement to the media that "the Albanian parliament, in a proper exercise of its obligations and rights, has today paved the way for amendments to the Electoral Code".
"Albania has a Constitution, which allowed citizens to vote in the elections of April 25 not only for this issue, but also for the candidate in each of the lists. In this respect, the Assembly made the right and only choice to avoid plunging the country into a dangerous spiral or state of legal chaos. The lack of incorporation of the constitutional changes in the Electoral Code would create legal ambiguity regarding the conduct of the April 25 election process", he notes.
Balla stressed that "from now on, the institutions responsible for organizing the elections, starting with the Commissioner and all other bodies, have the new Electoral Code for the implementation and guarantee of fair and democratic elections on April 25".
Bala also added that "for the most part, we did and we still do welcome any kind of recommendation or opinion coming from the Venice Commission. We will do the same in this case, although "Venice" was crystal clear in its answer. This did not happen in the case of an emergency. I want to say to all Albanian citizens that Albania has not made an invention "a la Albania" regarding the Electoral Code. We have one of the best models in Europe when it comes to open lists. Among them I would rate the model of Croatia, the Czech Republic, Austria, the Netherlands or Sweden. This model has a combination between the list proposed by the party and the opportunity that each candidate gets, to break the ranking and enter the winning list".
"I believe the President of the Republic has received a clear response from the Albanian Parliament. I call on him to abandon any unnecessary labeling to the detriment of the Convention. His attempt to recognize the assembly as illegal is not valid", Balla concluded. /ibna