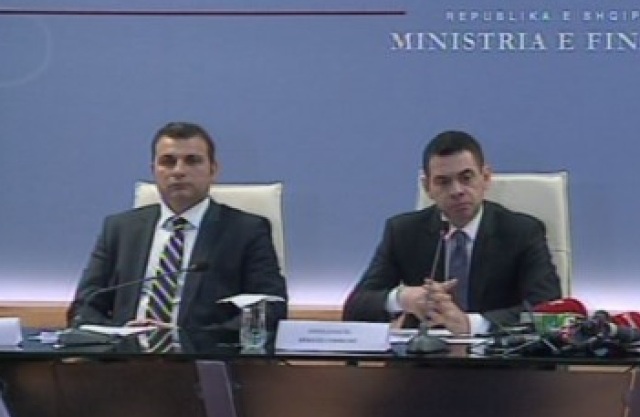 Tirana, 23 June 2016/Independent Balkan News Agency
In Albania, the right wing government of PM Edi Rama suggests that the economic crisis has ended and that the country is facing a continuous and progressive economic growth.
Speaking on the situation in the country, Minister of Finance, Arben Ahmetaj, said that "the Albanian government is moving on to the second stage of its development".
"We have left the crisis behind and we have entered a very consolidated trend of economic growth. We have closed many holes left by the previous government and all of this package and all of these simplification of procedures show that the Albanian economy has entered, what we hope, a long cycle of sustainable economic growth", Mr. Ahmetaj says.
The Governor of the Bank of Albania, Gent Sejko is of the same opinion. He says that recently, Albania had a better performance than the countries of the region, in terms of avoiding a recession during the economic crisis.
The Governor says that  the Albanian economy is recovering. Speaking about the measures taken by the Bank of Albania, he says that they are expected to have an impact in the growth of crediting.
"The measures taken for the promotion of our economy to release capitals, having an impact on economic growth, are measures which we have followed based on IMF policies. What we expect is to have an impact on the growth of crediting", Mr. Sejko says.
Today's declarations of the government and the Bank of Albania come a day after the leader of the opposition, in an analysis that IBNA published, suggested that  the economic crisis is very serious in Albania.
IBNA Analysis/The strategy of the Albanian opposition to overcome "the economic crisis"