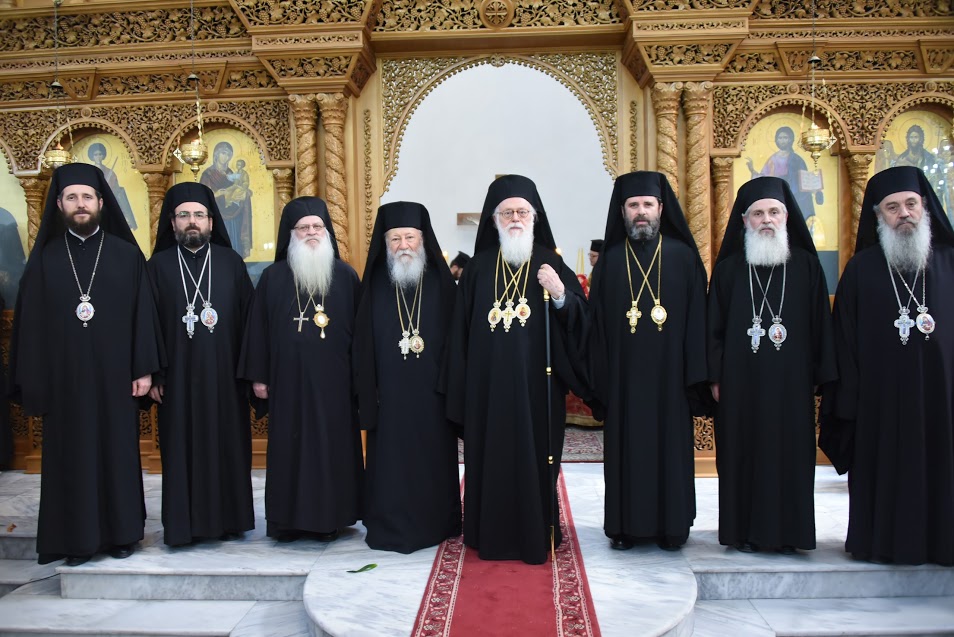 The Albanian Orthodox Autocephalous Church, in addition to the precautionary measures of the first days to suspend catechism programs for all ages, as well as all cultural and educational activities in the institutions, has taken additional measures.
According to the announcement, the Church of Albania reiterates the need to avoid hugs, handshakes and any physical contact, as well as church objects that may affect others. Respect for the sacred objects can also be shown by exhibiting humility in front of them.
Until April 3, 2020, all daily worship ceremonies, such as Orthos, Vespers, Hymns and Divine Liturgy, are suspended.
The Albanian Orthodox Church encourages and urges believers to perform their religious duties from their homes or to listen to them from the Resurrection Radio, the facebook page and the Archdiocese's web portal.
To avoid crowding into the social grocery opened by the Archdiocese for people in need, there will be preparation and care will be taken for food to be provided. For those who cannot come it will be sent to their home.
At the same time, all churches will be open during the day for personal prayer.
Concerning the Mystery of Confession, the announcement of the Archdiocese of Albania notes that it will continue, but recommends that you keep a distance between the priest and the faithful in accordance with the instructions given for protection against coronavirus.
Finally, as stated in the announcement, only Sunday Divine Liturgy will be performed in all churches. We believe that holy society is a source of life and healing. We advise older faithful, children, and those with health problems to avoid entering the church and instead listen to the Mass on the Resurrection Archdiocese Radio, the announcement concludes./ibna