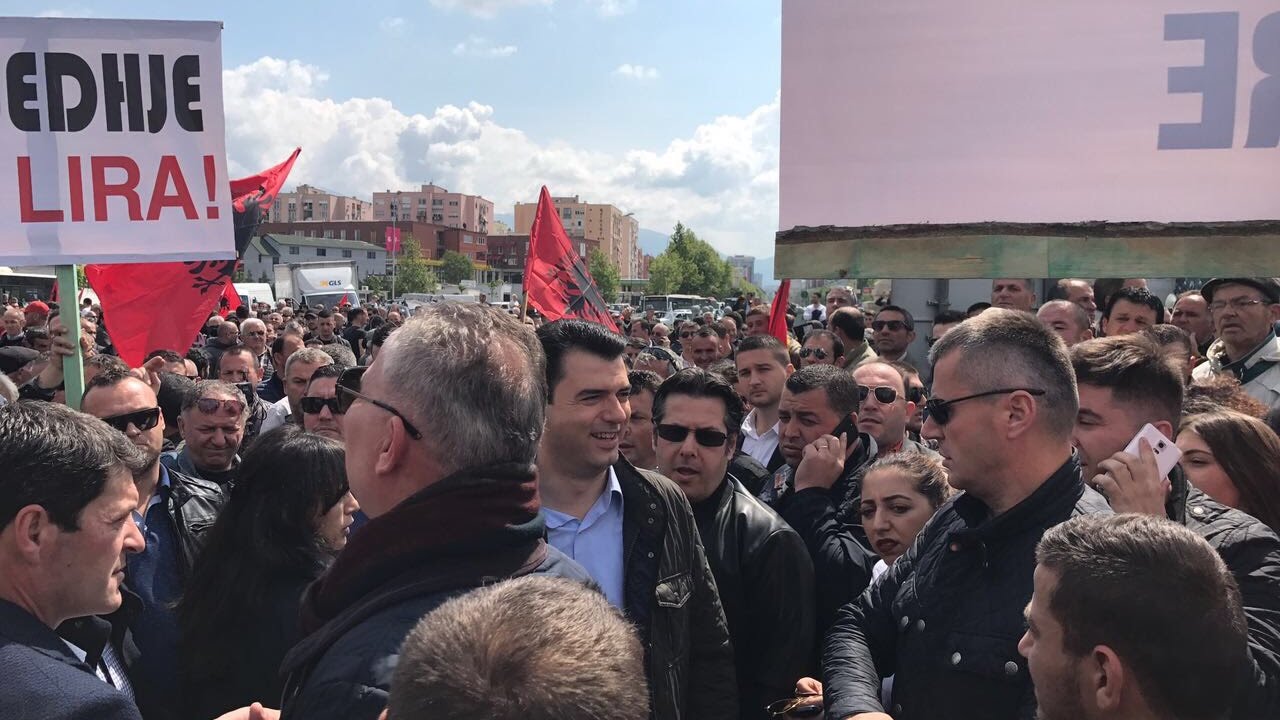 Opposition in Albania has held a rally today with thousands of supporters in front of the country's parliament. In the recent weeks, the opposition has held several rallies, demanding the government to step down and for new elections to be announced.  The protest was relatively quiet and there were no clashes between protesters and riot police.
On the other hand, inside parliament, Prime Minister Edi Rama accused different interest groups, which had made a lot of losses after the government outlawed gambling, of funding the opposition's protests.
Today's demonstration precedes the decision that several opposition parties took a few weeks ago to boycott parliament and abandon their parliamentary mandates. This move sparked many reactions from the international community. A few days ago, a European Parliament delegation visited the country in an attempt to convince the opposition not to boycott parliament and to encourage the sides to engage in dialogue with each-other. However, the opposition seemed determined in its intentions.
On the other hand, a number of candidates for parliament which came next on the opposition lists have accepted their parliamentary mandate and four of them took their oath today. /ibna/