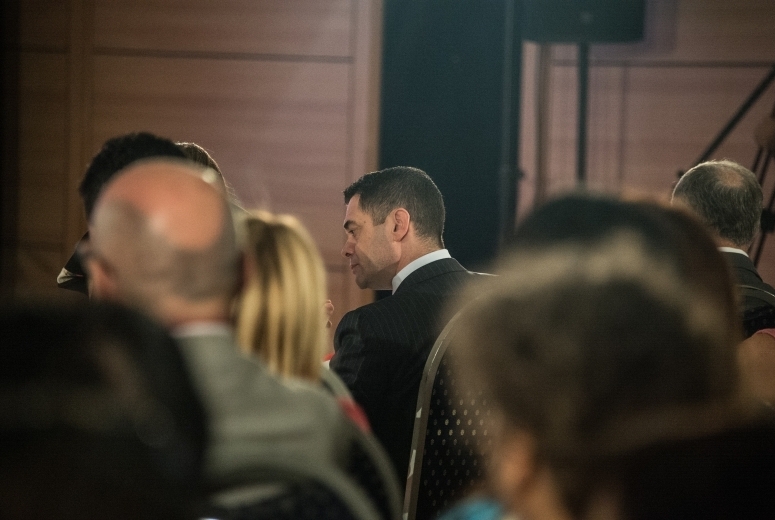 Tirana, August 26, 2014/Independent Balkan News Agency
Ministry of Economic Development, Trade and Enterprise in Albania, has given the green light for the opening of 12 thousand and 800 new businesses until the end of 2014 and the issuing of 3500 new licenses in the next four months.
As part of its plan to develop businesses until the end of 2014, this ministry has also planned on signing five big concessionary agreements. Eight foreign investors, who are considered to be important, are expected to arrive in Albania until the end of the year.
Minister Arben Ahmetaj (photo) says that these figures will continue even in the next three years.
Nevertheless, the government will invest only in offering facilities, predicting a growth in national and foreign enterprises.
Meanwhile, until the end of the year, the government is planning to support the growth of the performance of businesses through lending and facilitating conditions. Such loans will be allocated for 20 businesses, which will also be offered their staff training. Until the end of 2014, 20 new companies will be assisted in increasing competition in the regional market by allocating the fund which serves this purpose.
The government has also allocated a grant for 15 companies in the domain of innovation. Until the end of the year, grants and funds will be allocated to another 10 companies belonging to the craftsmanship sector. Three companies led by women and five starting businesses will also be funded. A fund of around 10 thousand USD will be benefited by exporting companies for the improvement of marketing and participation in international fairs.
Minister Arben Ahmetaj says that the pace of the arrival of foreign strategic investments will be preserved even in 2015. "Next year, the amount of Direct Foreign Investments will grow by offering services to 10 foreign investors, by offering six concessionary agreements and four studies for investment and exporting potentials". This is done by the Albanian Agency for the Development of Investments (AIDA), which will increase efficiency and improve the  image of Albania, attract foreign investors and support SMEs and exporting companies. /ibna/