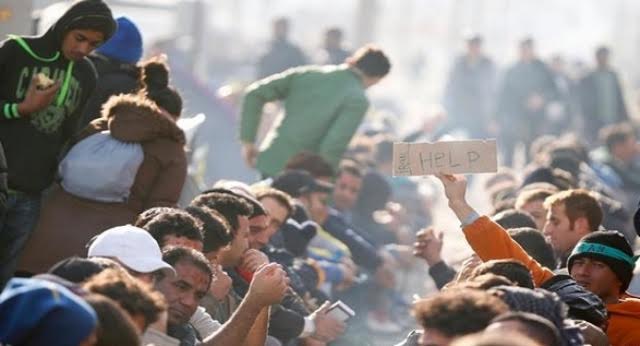 Tirana, 4 March 2016/Independent Balkan News Agency
While many refugees from war zones are coming every day in neighboring Greece and many others have been stranded in the Greek Macedonian border, the Albanian government declares that it has no intention on opening borders to allow their passage, even to use the country as a transit country.
However, the Albanian government is ready to accept its part of responsibility, Prime Minister Edi Rama says.
Commenting the most important topic of the day, Mr. Rama expressed Albania's readiness to be part of the European plan for the solution of the refugee crisis.
"On our part, we will do everything that belongs to us. We will also cope with the serious refugee crisis. Albania is a small country, but it has never evaded its responsibility in every challenge. We remain faithful to Europe's values and principles", Mr. Rama said.
By assuring that "we are ready to accept our part even in this challenge", Rama added that "we are aware that we cannot save the world alone. We will not open the borders and we will not build walls!".
At this point, Rama's only promise was: "We are ready to collaborate in order to accept our side of responsibility within a joint European plan".
In the border crossing point that links Greece to FYROM, Idomeni, the number of refugees who are waiting to cross the border  is 10 thousand and this figure increases, while basic living conditions continue to become harsher.
According to humanitarian organizations, over one thousand refugees arrive on a daily basis in Idomeni, while Skopje only allows 200 people a day to enter the country. Refugees have manifested signs of revolt following a long wait.
Currently, Greece is holding most of the burden as the first EU entry point for the refugees. /ibna/