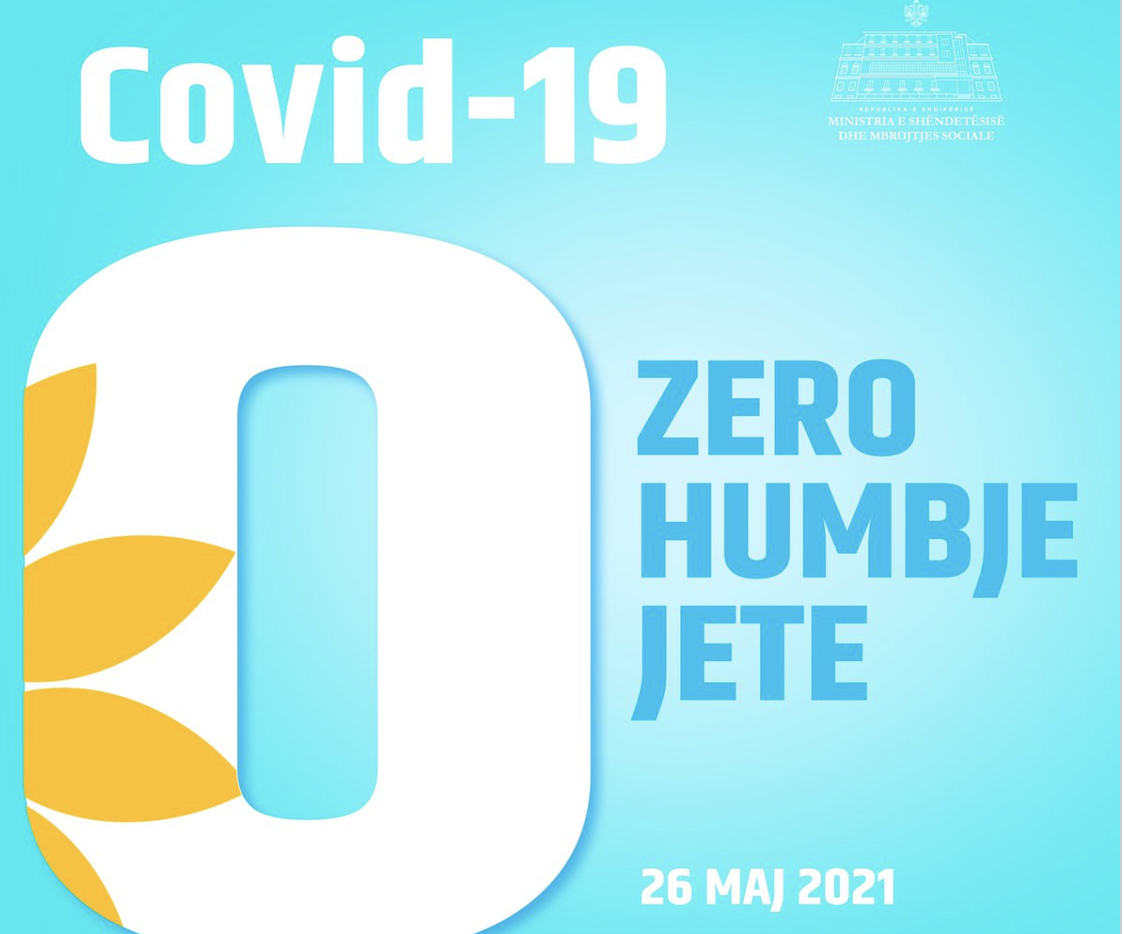 The news from the Ministry of Health was good today, as it was announced that in the last 24 hours no deaths were recorded from COVID-19 in Albania after 244 days.
The new confirmed cases of COVID-19 were 15
The number of new daily cases of COVID-19 remains stable, as in the last 24 hours as 15 people were positively diagnosed in the 2,691 tests performed.
In the last 24 hours, 71 people have been treated, bringing the number of people treated to 128,978 since the beginning of the pandemic. Currently 43 patients are being treated in COVID hospitals, of which 7 patients are in intensive care units.
Tomorrow the Technical Committee of Experts will meet to review and lift measures against COVID-19, as announced today by the Minister of Health and Social Protection Ogerta Manastirliu.
🟢LAJM I MIRË#Covid19/ Pas 244 ditësh, asnjë humbje jete sot🙏🏼 pic.twitter.com/4sayllBoln

— Ogerta Manastirliu (@GManastirliu) May 26, 2021
The pleasant event was posted by the Minister of Health and Social Protection and on "Twitter" "after 244 days in our country, no deaths were reported from COVID-19 within 24 hours"./ibna