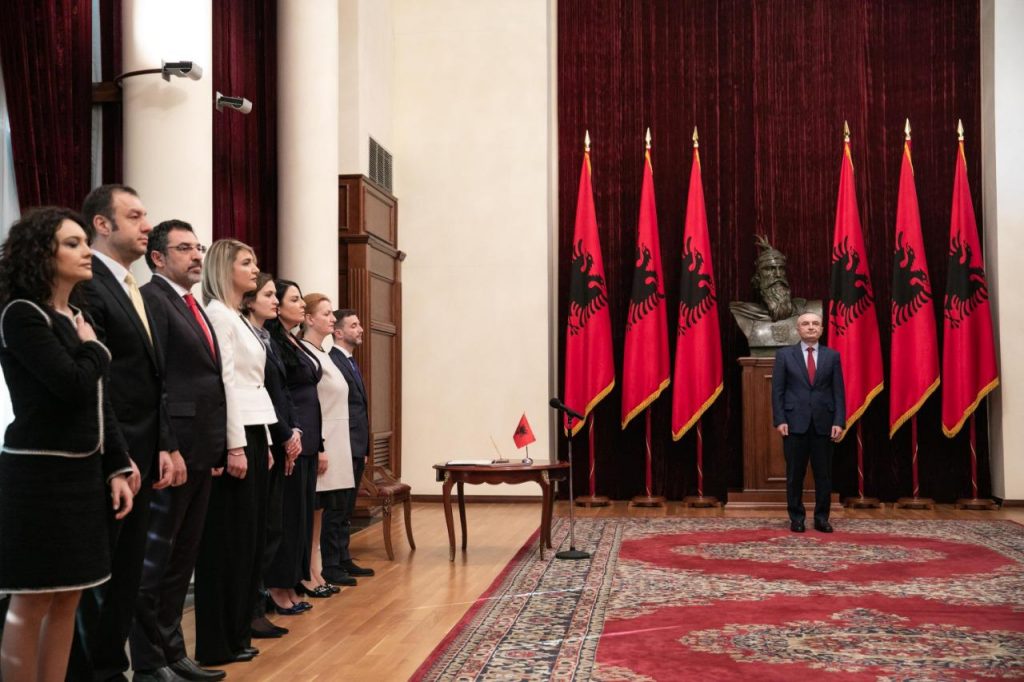 The new government ministers who were nominated by Prime Minister of Albania, Edi Rama just before the New Year, were sworn in today in a special ceremony hosted in front of the president of Republic, Ilir Meta. They are the new deputy Prime Minister, Erion Braçe and the other new ministers Anila Denaj, Belinda Balluku, Besa Shahini, Elva Margariti, Bledar Çuçi, Eduard Shalsi and Elisa Spiropali.
On his part, the president of Republic, Ilir Meta wished the new cabinet members good luck in their challenges ahead.
Meanwhile, the EU ambassador to Tirana, Luigi Soreca has also reacted following this ceremony.
"Congratulations to the new members of Albanian government who were sworn today before President Meta. They take office at a critical moment for the European future of  Albania on its path to  EU  accession. Looking forward to working  with all of them! EU for Albania", Soreca posted on Twitter. /ibna/