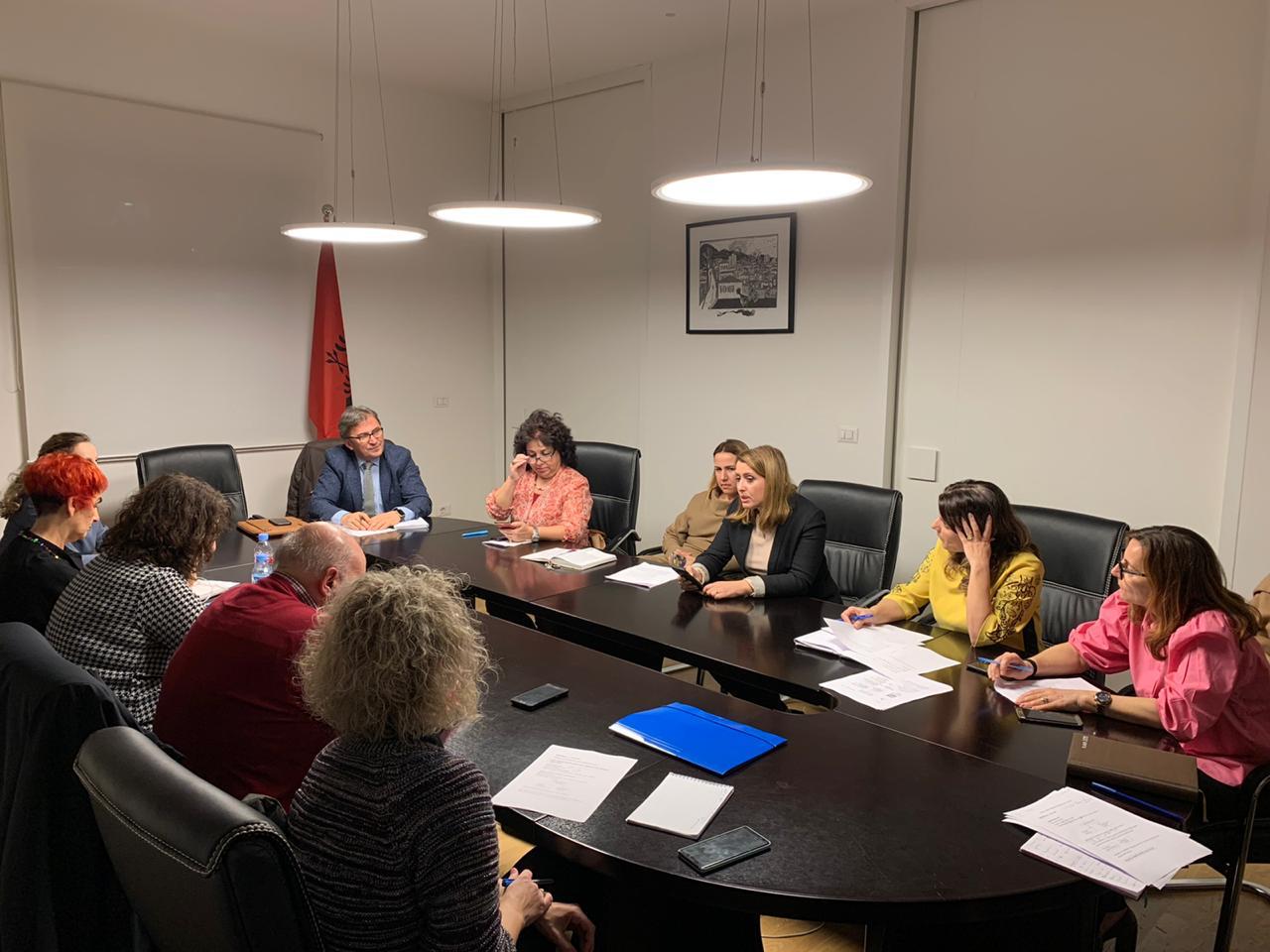 The head of the National Medical Emergency Center (NMEC) Skender Brataj, in an interview with the ATA Albanian Agency explained the protocol followed in all cases where a coronavirus infection is suspected. He clarified that when people notice symptoms, they should call National Emergency Number 127 while explaining when they should treat it as a common flu by staying home.
"By the time we receive a call we have figured out who the suspect is. It has been designated by the World Health Organization according to the system reported by each country about its exposure to coronavirus", Brataj said.
"Albanian citizens coming from China, Singapore, Iran, South Korea and Italy, designated as areas where there were cases of coravirus reported, by contacting emergency number 127 they directly receive instructions on how to act, while a full medical group wearing the necessary protective suits visits them and hands the patient a surgical mask, so that others do not get infected. They are then transferred to the infectious hospital, a sample is taken and sent to the Public Health Institute (PHI)", Brataj explained.
According to him, today within 6 to 8 hours the citizens receive the response from the laboratory to detect the disease.
"This is the first time the samples are being analyzed immediately. Thus, the response comes within 6-8 hours; if the coronavirus is treatable, they will be isolated and symptomatic treatment will continue. There is no typical medicine that attacks or cures this cause", he noted.
Referring to the influenza situation, Brataj explained that over the last two or three days there has been an increase in calls for medical attention. "According to international standards, citizens coming from these areas are monitored for 14 days and will be treated as suspicious cases. Citizens living in Albania who have not come into contact with these countries abroad and have symptoms are considered to be infected by the fly and are treated as such with anti-inflammatory, fluid, vitamins", he added.
He called on the citizens coming from the geographical areas where the coronavirus appeared but have no flu symptoms to stay at home, in conditions of frequent ventilation, to avoid contact with other family members and to wear a mask. "After 14 days there isn't even 1% chance of them being infected by the coronavirus", Brataj continued.
"For those people who are in these areas and after 14 days have a fever or other symptoms, this is a case of the flu", he explained.
"Whether this disease will come to us, we don't know it. However, the task force is monitoring the situation and the health system in Albania is ready even at this moment, for any other situation that may arise. Let's not forget that the system of the National Emergency Center did not exist three years ago and international organizations have come together with all the countries affected and are ready to intervene with tools and experts, should this happen", Brataj said.
According to World Health Organization (WHO) data, China is the country with the highest number of people infected with coronavirus, but what strikes the most in recent data is that there is no evidence of a progressive increase in those affected in China, which indicates that morbidity reduction has begun.
Following today's afternoon meeting of the Technical Expert Committee focusing on precautions to prevent and spread the new coronavirus, the Ministry of Health and Social Protection has decided to increase its hospital budget by an additional $ 1 million to increase its current stock of personal protection equipment.
This additional fund serves only the aforementioned purpose of increasing the stock of personal protective equipment in Albania's hospital structures.
The Department of Health and Human Services reassures health personnel and citizens that today, all hospital structures have the necessary amount of personal protective equipment to deal with the situation.
The Ministry of Health ensures that up to now there are no confirmed cases of COVID 19 in the country. /ibna