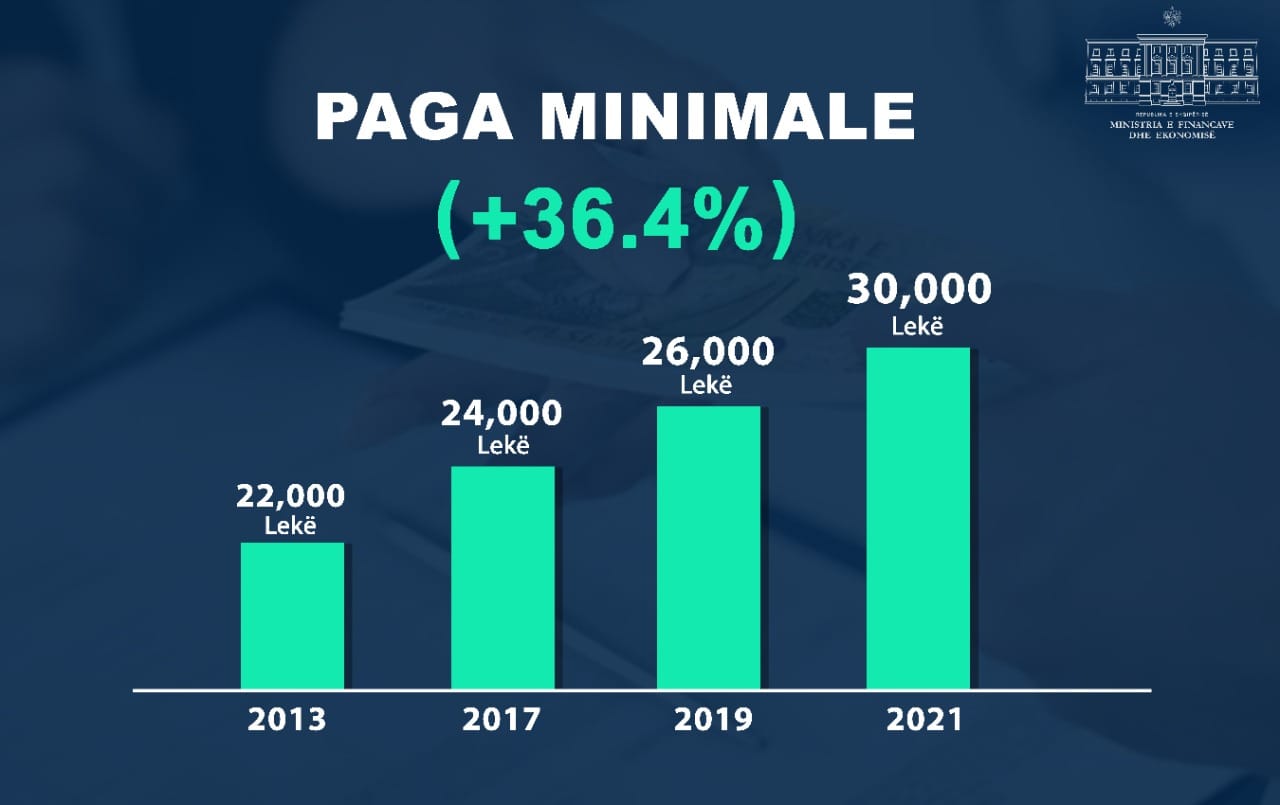 The National Labor Council (KKP) was called into a session chaired by Minister of Finance and Economy Anila Denaj, during which it approved the increase of the minimum wage to 30 thousand lek.
Speaking at the KKP, Minister Denaj assessed that the government has made continuous efforts to further develop and promote the culture of social debate.
"The government's participation in the National Labor Council with 7 ministries is a good example of interinstitutional cooperation, on the basis of the recommendations of the World Labor Organization; it shows commitment in the context of social responsibility", said the minister, stressing that "the law sets out the legal and institutional framework for tripartite social dialogue, collective bargaining and the amicable settlement of labor disputes".
Raising the minimum wage has always been a government initiative, in the context of a"decent wage" for "decent work", taking into account the demands of the unions, while businesses' "social responsibility" for decent work can be measured through professional health insurance and, in particular, real wages and real social insurance, the Minister argued.
"The minimum basic salary at national level, mandatory for every legal or natural person, domestic or foreign, is proposed to be set at 30,000 lek per month from 26,000 lek per month, a 15.4% increase", the minister said.
With this, she added, we aim to maintain the living standards of employees both in the private sector and in the budget.
Discussions afterwards focused on a briefing by the Ministry of Finance and Economy on the Government's measures taken to provide financial support to employers and employees during the COVID-19 pandemic, a briefing by the Ministry of Health and Social Affairs on protective measures adopted to shield public health, as well as a briefing the by the Ministry of Education, Sports and Youth to citizens regarding the measures taken to ensure the maintenance of physical distance between students for the new school year.
During the meeting, Minister Denaj particularly emphasized on the implementation of labor legislation, especially for working time and rest. In this regard, a detailed presentation for the members of the KKP was provided by the director of the State Labor Inspectorate. /ibna