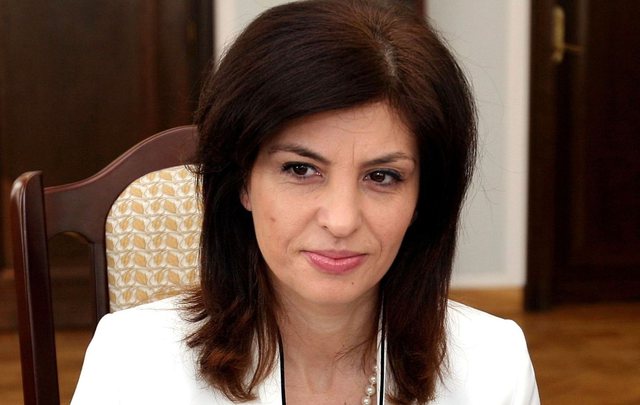 Former Parliament Speaker Jozefina Topalli and leader of the Movement for Change said in a statement that Democratic Party President Lulzim Basha had left the battlefield and when someone does that it means he is desperate.
Invited to a TV show, Topalli said that "we failed to create a democratic open-minded culture and give the messages the country needs".
"Who benefited from the scene? Who benefited from the delivery of the seats? If you leave the battlefield, you are desperate. Who benefited from giving away the municipalities? The opposition or Rama?", Topalli said.
Former Parliament Speaker Jozefina Topalli has created the new political movement "Movement for Change" that will run in the April 25 elections.
"I am definitely against a political behavior where within the political forces, political life has been minimized, voting after a debate and living life within political structures has died; to shrink and become the monopoly of their leaders; I maintain my coherence, with my beliefs, in what I believe a political party means. Today, the Albanian political scene has created a situation in which, according to opinion polls, 40% of those who, if you ask them who they are voting for, do not vote for Edi Rama, do not accept Ilir Meta and do not count on Lulzim Basha. They do not know who to vote for. "Therefore, we need an alternative where they can vote and feel represented", Topalli stressed.
She said she has pledged to run in the election to prevent Prime Minister Rama from securing a third term.
"This is a battle against the prime minister who is more comfortable at the moment with an opposition that has negotiated with the prime minister, undermining the opposition's mission", Topalli pointed out./ibna