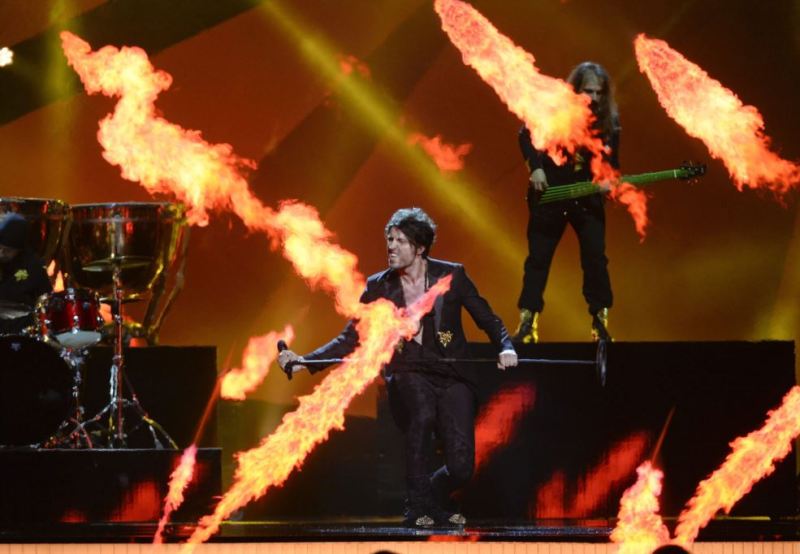 Tirana, May 17, 2013
Albania and Montenegro songs will not be in the final of the European Song Contest which is taking place in Malmo, Sweden.
Adrian Lulgjuraj and Bledar Sejko performed "Identity" (photo), a rock song which was the winner in the Albanian Song Contest.
Montenegro was represented by a hip hop song. "Igranka" by "Who See", was performed by Dedduh (Dejan Dedovic) from Kotor and Noyz (Mario Djordjevic) from Herceg Novi.
Meanwhile, Greece was represented by the song "Alcohol is free" inspired by the crisis in Greece. This song was qualified for the final night.
26 countries were qualified for the final night of Euro song: Greece, Finland, Armenia, Azerbaijan, Belarus, Belgium, Denmark, Estonia, France, Georgia, Germany, Hungary, Iceland, Ireland, Italy, Lithuania, Malta, Moldova, Norway, Romania, Russia, Spain, Sweden, Holland, Ukraine and Great Britain. /ibna/