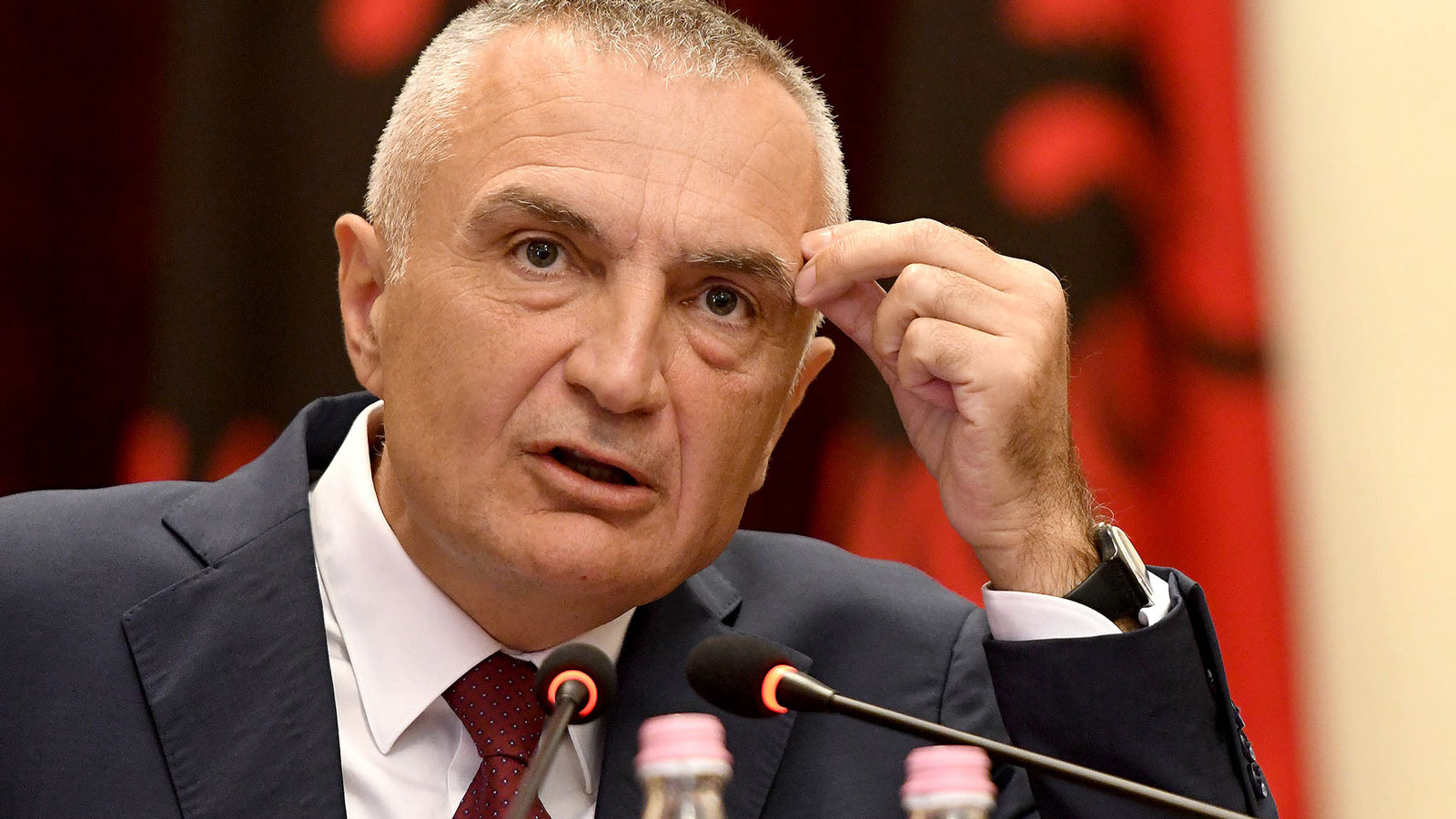 President Ilir Meta has decided to re-table the law on "Regional Development and Cohesion" for review to the National Assembly.
In a statement, the President's Office notes that "this law, with its approved content, can never become part of the legislation of the Republic of Albania".
"The law approved by the Albanian Parliament is in conflict with certain provisions of the Constitution of the Republic of Albania, with the provisions of law no. 139/2015 "On local government", as amended by law no. 115/2014 "On the administrative-territorial division of local self-government units in the Republic of Albania", the President emphasizes.
According to the institution of the President of the Republic, "the purpose of the government through this law is the concentration and control of local self-government by the body of the Council of Ministers, while local self-government according to the Constitution should function as decentralized and autonomous as to its activity (Article 13 of the Constitution)".
"The Council of Ministers, through this law, has the power to decide which will be the 4 (four) development regions and their borders. However, the right to decide on the boundaries of territorial units belongs only to the Albanian parliament, which can only do so on the basis of what the Constitution stipulates", he continued.
"Such a division into development areas, the boundaries of which are determined in accordance with Article 4 by the Council of Ministers, in the absence of consultation with the inhabitants of each region, has a direct impact on how development policies are oriented in these areas, creating a new division , which the Constitution does not recognize", he adds.
"This unconstitutional and arbitrary segregation immediately limits any initiative that local authorities can take and undertake, in accordance with the Constitution and the law, to decide on their own the problems that fall under their jurisdiction. This act legitimizes the exercise of uncontrolled political power in the local self-government, which further deepens the serious political and constitutional crisis in which our country is found today", the President underlines.
"This act, which was approved at the same time as the amendments to the Constitution and those of the Electoral Code, aims to prepare the government force to concentrate all financial and economic resources in those areas that are needed, to give political priorities", the president said.
"The adoption of the law creates parallel structures, only to increase the political power of the government and to control any decision-making at the local level, bypassing the provisions and bodies set out in the Constitution, which clearly shows that the purpose of this law "is contrary to the democratic social order in the Republic of Albania and completely unnecessary for the reality of the country", Meta added.
"Such an act is required without consultation, when the parliamentary documentation states that the consultation took place in the period March-May 2020, a time when the country was under the influence of the implementation of special measures due to the state of natural disasters. It cannot be claimed or accepted that, within the period of natural disaster and the deteriorating pandemic situation (due to Covid-19), consideration should be given to consulting such an important initiative". the institution of the President of the Republic of Albania concludes in its statement. /ibna