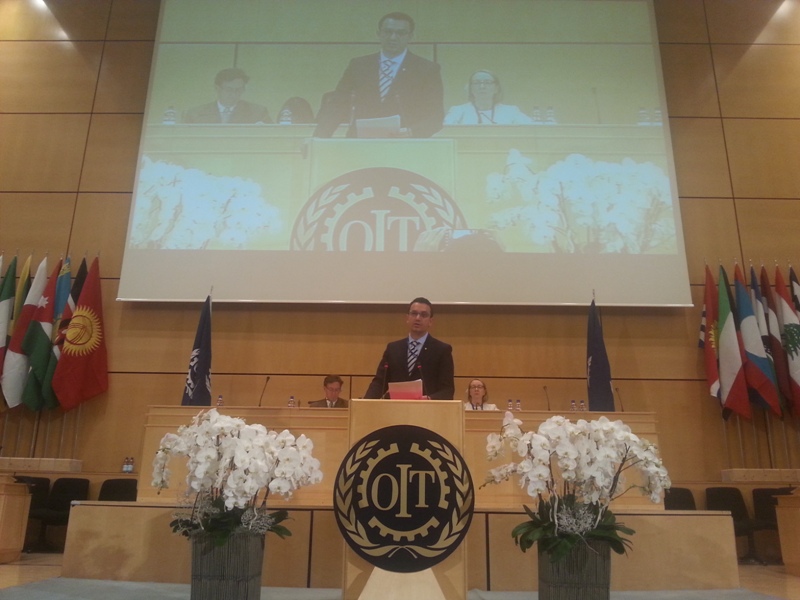 Tirana, June 6, 2014. Independent Balkan News Agency
Minister of Social Welfare and Youth, Mr. Erion Veliaj, participated today in the proceedings of the 103rd Session of the International Labor Organization (ILO) at the General Assembly of UNO in Geneva.
In this meeting, Albania was elected for the first time in history, member of ILO's steering committee with more than 400 votes.
ILO plays an important role in the promotion of social dialogue, social protection and efforts to ease the path toward a formal economy and formal labor market.
Veliaj says that the program of the Albanian government pays special attention to social issues and considers the opening of new jobs as a priority.
According to him, the National Employment and Vocational Strategy 2014-2020, recently drafted by the Ministry, is a precious document which integrates economic policies with educational and entrepreneurial policies in order to increase employment and to pass into an active labor market.
"Turning our eyes onto education and professional formation, we're undertaking an important reform, which aims to prepare Albanian citizens in order for them to have more chances in employment. In the past years, our educational system has produced  students with diplomas, but not students with the adequate knowledge to find a job. Therefore, with this strategy, we aim to reduce the gap between the demand of the labor market and abilities that we offer to our young people", said minister Veliaj in the ILO conference.
More than 500 delegates attended the conference proceedings (photo) of the International Labor Organization at the General Assembly of UNO in Geneva, where government and union representatives of many countries of the world, discussed on issues of employment and emigration. /ibna/