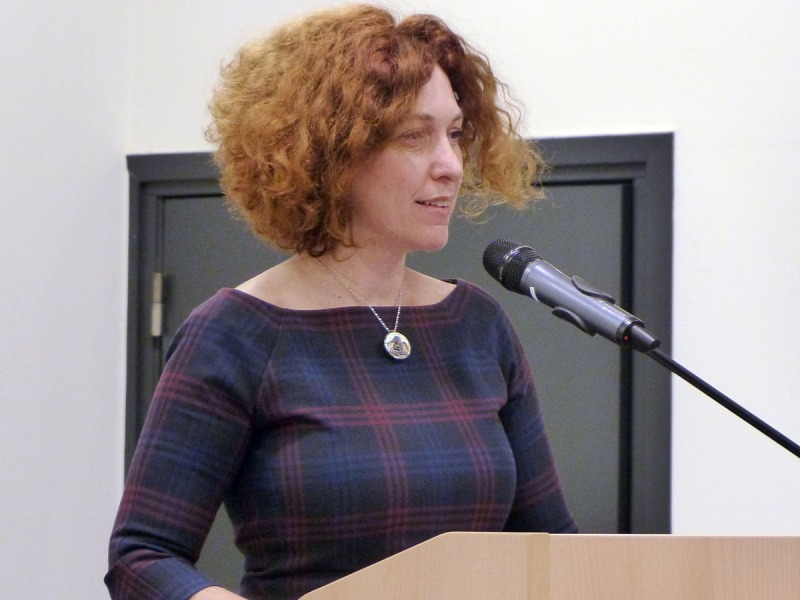 Tirana, December 19, 2014/Independent Balkan News Agency
The Council of Ministers adopted a new Strategy to reform Albania's Public Financial Management (PFM) system for the period 2014-2020.
The PFM strategy, developed by the Ministry of Finance, with input of the High State Audit and advice from the EU, SIGMA, IMF and the World Bank, aims at intensifying the on-going efforts to tackle the shortcomings of the entire public financial management system.
"Much has been done in this past year to establish and clear the stock of arrears. Now the focus has turned to the strengthening of the Public Finance Management through the design of a reform strategy to cover the period to 2020. The PFM strategy is an important tool to guide reforms and monitor progress. This is a joint effort of the government in close cooperation with our international partners," Minister of Finance Shkëlqim Cani said.
The Head of the EUD Delegation in Tirana, Ambassador Romana Vlahutin (photo), welcomed the adoption of the strategy. "The Albanian government should be given full credit for its strong commitment to set out this comprehensive reform program on addressing the wide range of deficiencies of the public financial management system. Solid implementation of the Strategy will now be key. The EU for its part will be supporting Albania's efforts to address this very difficult structural reform," Ambassador Vlahutin said.
Albania's PFM Strategy is geared to put in place a prudent macro fiscal framework, improved macroeconomic forecasting, controls on multi-year commitments, improved collection of revenues and transparent financial reporting mechanisms. The strategy aims to establish better internal control and financial management practices, prevention and fight against fraud and corruption in the management of public funds as well as enhanced external audit and oversight of the budget.
The implementation of the PFM strategy will lead to a more efficient administration delivering better services to the public.
The adoption of the Strategy paves the way for the EU Sector Budget Support program. The EU Sector Budget Support program of €40 million will provide funds to the national budget on the basis of reforms achieved.  It will also be coupled with increased transparency towards the public, support to the Parliament in its oversight role and in empowering of the civil society organisations.
The PFM Reform Steering Committee, led by the Ministry of Finance, will drive the implementation of the strategy. The EU and other stakeholders as well as civil society organisations will have an active role in monitoring the developments.
The adoption of the Sector Budget Support program by the European Commission is foreseen to take place before the end of the year. /ibna/