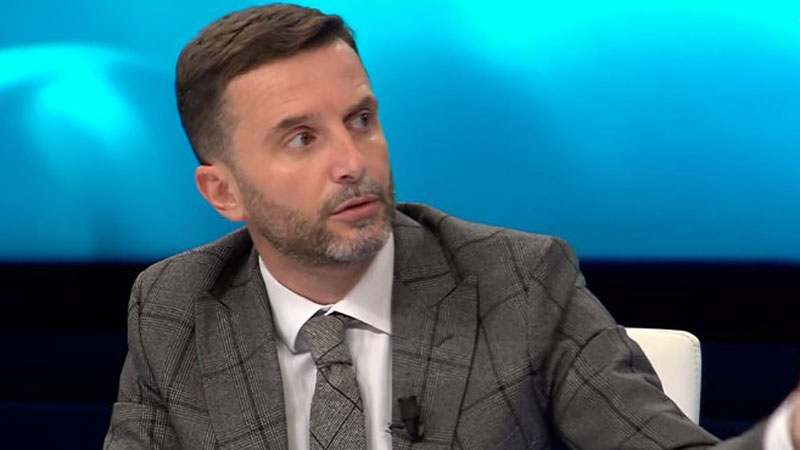 Albanian Deputy Prime Minister Erion Braçe reacted to statements by the main opposition regarding Albanians fleeing the country.
Erion Braçe, citing UN statistics, noted that during the PD-LSI government 137,000 people emigrated compared to only 70 thousand during their governance.
In his reaction, Erion Braçe stressed that "when the crows in power drove the eagles out of Albania, those were 354,000 pure Albanians. You understand the horror. They are the ones who are shouting the most for the evacuation of this place. The one more poetic than the next, talking about nests, eagles, patriotic returns, etc. The other is the symbol of departure and return, only to become a minister, only to become a prime minister. Both were in power. One of them since 2005, and together since 2009 in the same force. They had direct responsibilities in managing the country, the assets, the jobs, the people".
"Four weeks ago, the UN published the report on immigration and a special page was dedicated to Albania. Net migration (ie departures and returns) in the years 2005-2010 was: 217,000 people; in the years 2010-2015 it was: 137,000 people. net migration (ie departures and returns) during the years 2015-2020 was: 70,000 people!", said Erion Braçe.
Erion Braçe accused the opposition of forcing the Albanians away with rifles and shooting them in the middle of the street.
"Do some calculations. 354 thousand Albanians made up net immigration at the time when the crows forcibly drove the eagles away. 70 thousand is the last five years. That is still a big number, but it is 5 times smaller than in the past. Now they are shouting loudly, very loudly, because they are afraid that someone will remember that they were in power and they drove the Albanians away by planes and ships, cars and trains, by air, land and sea. They pushed out the Albanians with rifles. They were shot in the middle of the boulevard, whoever was targeted was shot, whoever escaped left and is part of those numbers. They will definitely return, but they will not return to you", he concluded. /ibna