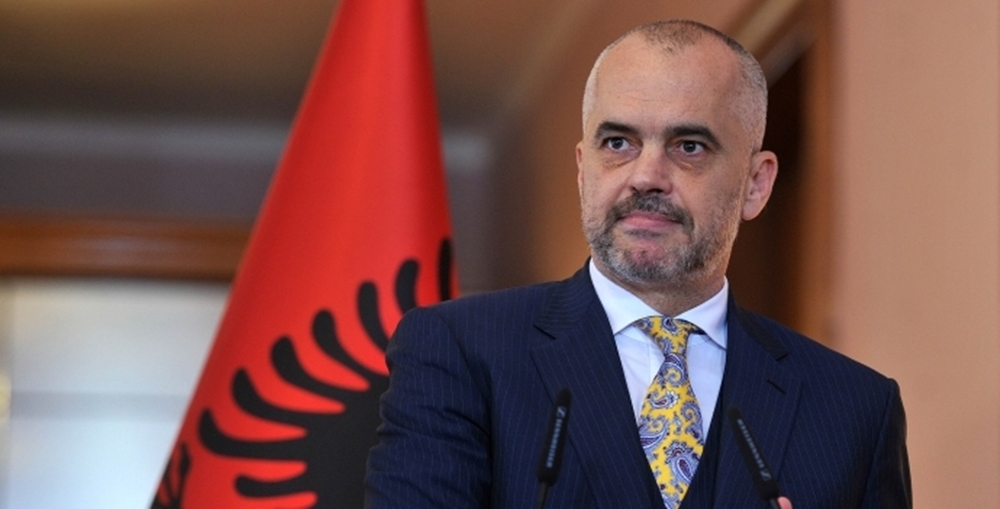 The Prime Minister of Albania, Edi Rama on Friday announced a major reshuffle in the government that he leads.
Mr. Rama announced this decision in today's National Assembly of the Socialist Party.
Rama has removed Foreign minister, Ditmir Bushati and replaced him with Gent Cakaj.
"Ditmir Bushati deserves a lot of credit about our foreign policy, about the excellent services that our embassies have to offer,  but time has come for Ditmir to dedicate himself to Shkodra full time.
Gent Cakaj will be the new Minister for Europe and Foreign Affairs", Rama said.
Rama has also removed the minister of Economy and Finance, Arben Ahmetaj.
As far as Ahmetaj is concerned, Rama said that he has played a major role in the significant figures and facts which have helped Albania to be successful in world capital markets.
He said that Arben Ahmetaj will be replaced by Anila Denaj, who is the current head of the National Health Service Fund.
Minister of Education, Lindita Nikolla also leaves this post to be replaced by Besa Shahini, who currently holds the post of deputy minister.
The Prime Minister has also removed the minister of Infrastructure and Transport, Damian Gjiknuri, who will be replaced by Belinda Balluku, currently acting as head of AlbControl.
The minister of Agriculture, Niko Peleshi has also been discharged and will be replaced by Bledi Çuçi.
The  minister of Culture, Mirela Kumbaro will be replaced by Elva Margariti, who currently acts as the Prime Minister's advisor and coordinator of the "100 villages" project.
The Prime Minister has also discharged the minister for Enterprise, Sonila Qato to replace her with the socialist MP, Eduard Shalsi.
The ministry for Relations with Parliament is back and the former head of Customs, Elisa Spiropali has been appointed as the new head of this ministry.
Meanwhile, deputy PM Senida Mesi has also been discharged to be replaced by Erion Braçe. According to Rama, Braçe will also lead the pact for the University. /ibna/