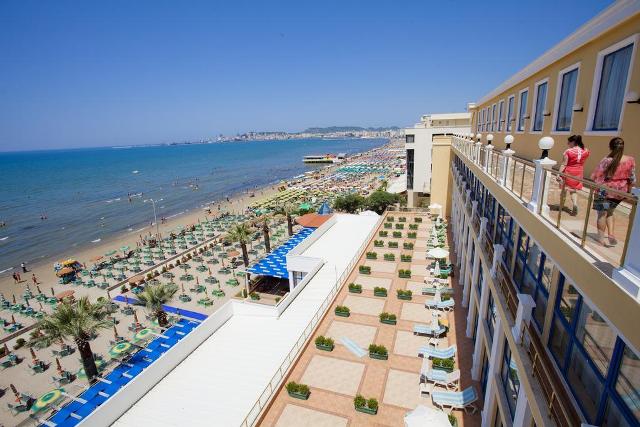 The classification of accommodating structures starts as well
In Albania, the sector of tourism remains in its first stages for many services that are offered, but the government is trying to improve standards in several domains.
For this, the ministry of Economy and Tourism has given the green light for the certification of the first 70 guides in the country, in order for them to be certified and start their work for the new tourist season.
It is a fact that several travel agents that organize tours for foreign tourists in Albania have employed unqualified people, without theoretical experience and work experience in the sector of tourism and what's more without being licensed as guides.
The licensing of the first 70 guides is believed that it will set up acceptable standards for the services that are offered to tourists in Albania.
Efforts are also being made to classify accommodating premises, mainly hotels.
Minister Milva Ekonomi says that work is being done to classify accommodating structures clearly defining criteria, fees, deadlines and procedures for this process.
As of 20 January, every hotel, guest house etc, will make a self assessment of the standards that it meets and its capacities. Then, a special commission will verify if this structure meets the self assessed criteria or not. At the end of the process, a certificate for every structure based on respective categories.
This process is the first serious effort which has been made in 25 years to adjust the market of tourism.
Data from the Bank of Albania indicate that tourism increased its contribution by 25% in the economy in 2016 compared to 2015. Meanwhile, the number of visitors grew by 19.7% as opposed to 2015. /balkaneu.com/