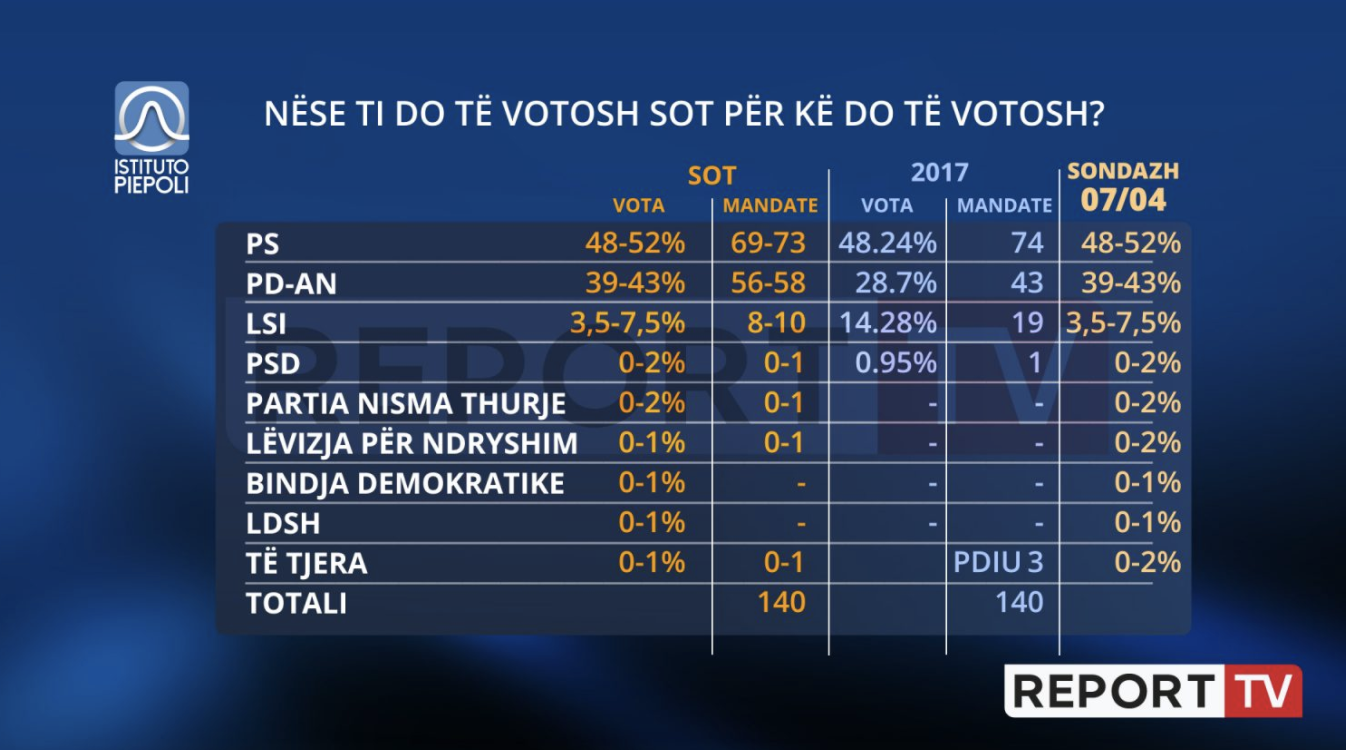 A new poll released on Sunday depicts Edi Rama's Socialist Party (SP) heading the election race, as it is shown clinching 73 of the 140 seats in the Albanian Parliament.
According to the Piepol poll, if elections were to be held today, the SP would win the majority of seats in the next assembly, with between 48-52% of the vote and 73 seats.
Lulzim Basha's Democratic Party (DP) with its allies is expected to garner up to 58 seats and between 39-43% of the vote.
Monika Kryemadhi's SMI records a decrease in its percentages compared to the 2017 elections, expected to secure up to 10 seats with the percentage ranging between 3.5-7.5% of the votes. /ibna