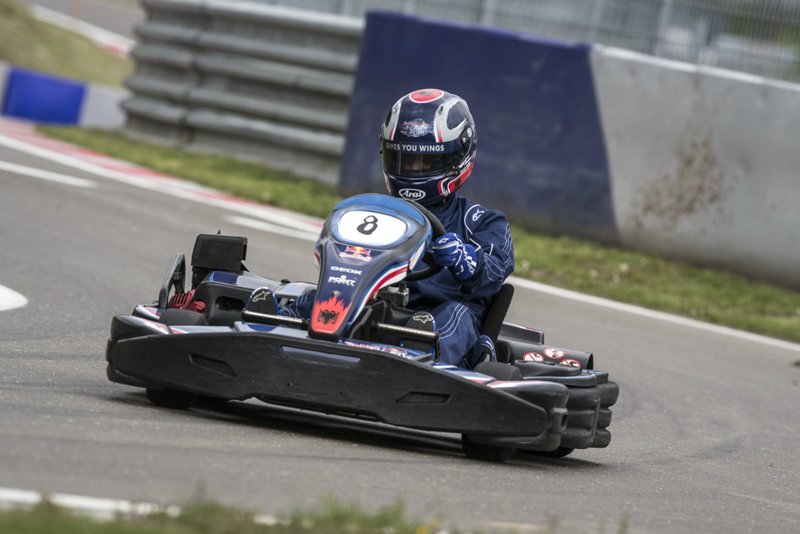 Tirana, May 7, 2014/Independent Balkan News Agency
Albania and Kosovo are represented with their boys in the World Final of Red Bull Kart Fight 2014. The Go-Kart car event was held in the Red Bull Ring in Austria.
The Japanese Makoto Kubo was ranked first. The 29 year old excelled during the two intensive days of this race.
The second place was occupied by the 17 year old from Italy, Andrea Tognalli, followed by the Croatian Ivan Visak in the third place.
Among the 20 participating countries in this race were also Albania and Kosovo with their finalists Julian Sami and Agim Berisha.
In spite of the fact that these two didn't win a place on the podium, the experience of an international race and the holding of the flags of representative states has been impressive for the two young men.
After three qualifying phases during the month of May last year, which saw the participation of around 200 passionate of Go-Kart, the National Final of Red Bull Kart Fight was held on June 1, 2013 in Tirana in Mother Teresa Square, acting for these two young men as a springboard to participate in a bigger final, this time of an international level.
"The emotion and responsibility started at the moment when I took the helmet and wore the clothes that had the Albanian flag  stamped on them. This moment culminated when I drove the car with the red and black flag on its front. The race was strong and the level was high. I would have been very happy to win a podium place", said the finalist from Albania, Julian Sami upon his return to Tirana. /ibna/