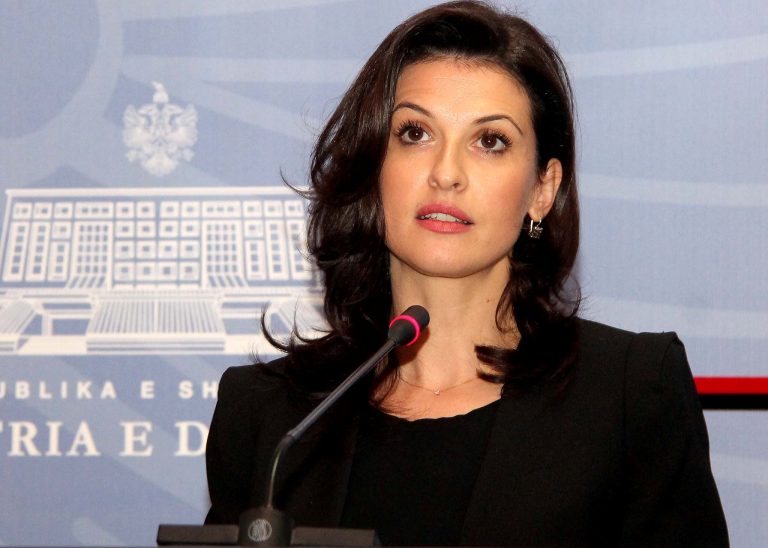 The Minister of Justice, Etilda Gjonaj, stated in a television interview that "the reform of justice is a system that has made a complete change in the entire architecture of its institutions and like everything that starts from scratch will take time to give tangible results to the citizens".
Gjonaj said that "we have seen the results, if before judges and prosecutors were appointed by politics, today there are no more judges and prosecutors who will be appointed by politics. Not only has the promotion plan for judges has undergone a complete revamp, but also their disciplinary procedures, including the audits that have been previously carried out with the powers recognized by law by the Ministers of Justice. "Today, the Minister of Justice has no authority to conduct audits of judges and prosecutors, because the Justice Reform has created a new institution independent of politics, which is the High Inspector of Justice".
The Minister stressed that "many can say that they do not yet see the results of the Justice Reform, but the main pillars of a new justice system have been set. "We have two institutions of the rule of law that are completely independent of politics, such as the Supreme Prosecutorial Council (KLP) and the Supreme Judicial Council (KLGJ), which have completed their proceedings as per the recommendations and are a priority for the judiciary".
She pointed out that "KLP conducted the verification process for the prosecutors of the Special Structure for the Fight against Corruption (SPAK) and today SPAK has been operating for more than a year. We have the appointment of 3 judges of the Supreme Court according to a completely new formula that has been ratified by the Supreme Judicial Council that monitors the cases that have been waiting for years and years".
Gjonaj also said that, "we have the process that has not happened in any other country in the world, the audit process that has given an excellent result, which might have not been expected with today's data, but we have realized how rotten the justice system was, with judges and prosecutors without integrity or corrupt".
"I can not generalize the whole justice system with judges and prosecutors who have problems with integrity, as there are judges and prosecutors with integrity and they work only in the service of the citizens. However, all this problem related to corruption and then to political interventions, which in terms of legislation and influence was what we have to enjoy today from the results of the justice reform and there are real problems related to the Supreme and the Constitutional Court, but today we have an Attorney General elected with a new formula, completely independent of politics. Today there is a decentralization of the prosecution, where the prosecutor is in charge of his own affairs. "Thus, there are a number of results that the Justice Reform has achieved by placing their administrations at the center of promoting the entire justice system", Gjonaj said./ibna