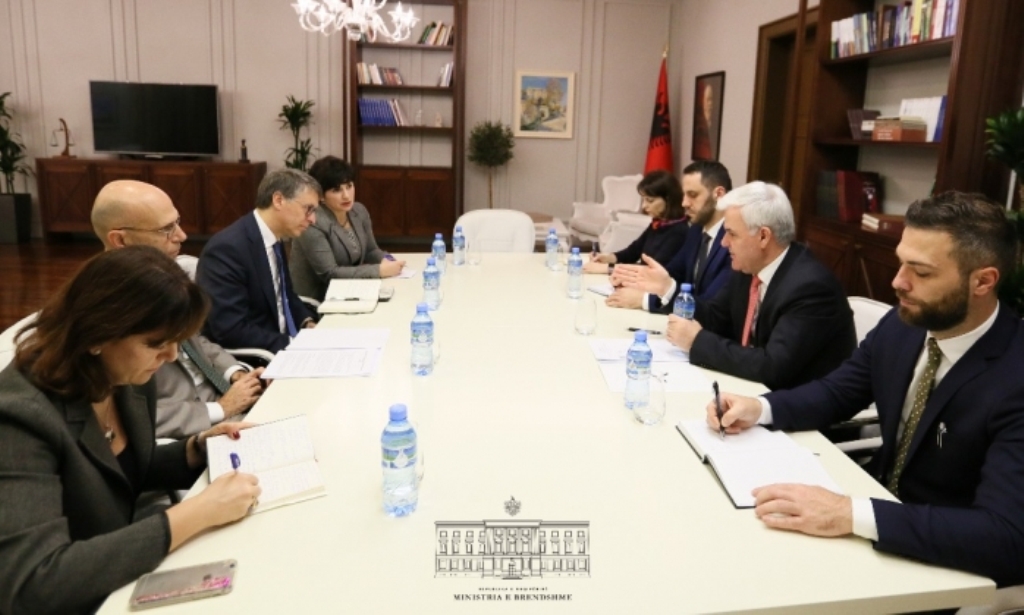 Italy is ready to boost cooperation with the Albanian Interior ministry, in particular after the application of the vetting process in order to secure preventing mechanisms and guarantee the future integrity of police officers.
This was said by the President of the Italian National Authority Against Corruption, Raffaele Cantone, following a meeting with the Albanian Interior minister, Fatmir Xhafaj.
During this meeting, Xhafaj briefed the Italian official on the political document of the Interior ministry, the recent reforms taking place within State Police as part of the vetting process that police is going through and also community policing.
He also briefed him on the results of the operation named "The strength of the law". The Interior minister also presented the incentive concerning police vetting, which aims at promoting police officers who enjoy integrity.
On his part, the Italian official stressed the importance of coordinating judiciary reform and the reform in the State Police. /balkaneu.com/