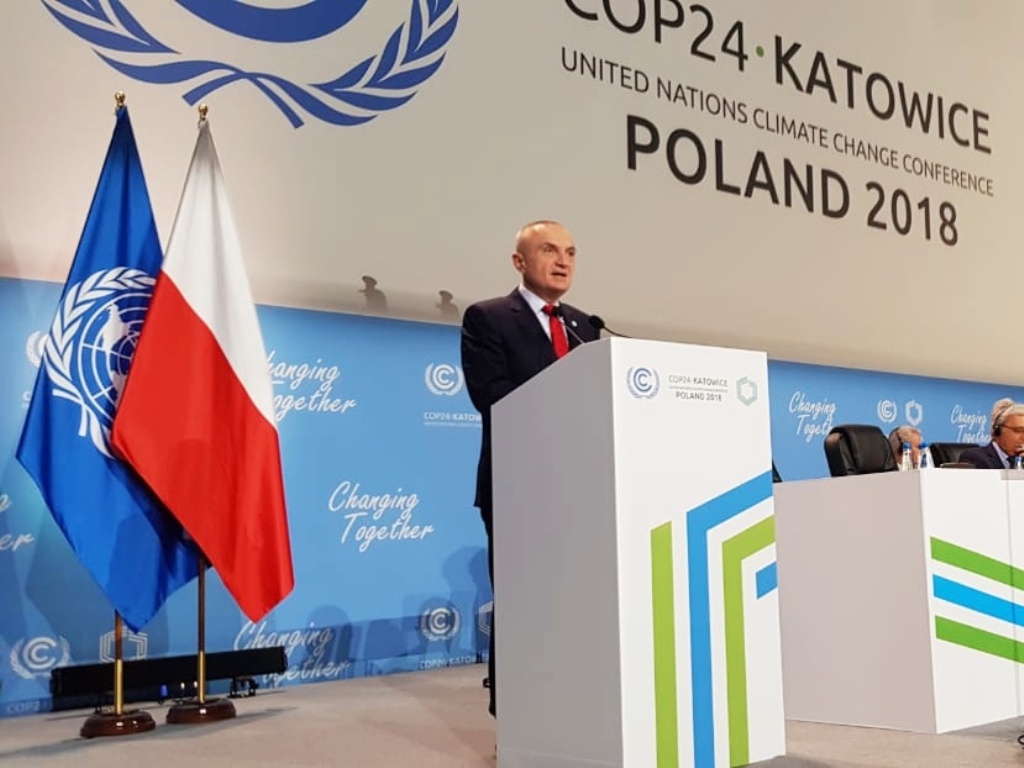 "Being a Mediterranean country, Albania is very sensible to climate changes, to the frequent and extreme events which have an impact in many regions, but above all, on the livelihood of our people".
This was declared by the president of Albania, Ilir Meta who participated in the United Nations Summit COP24, which is being held in Katowice, Poland under the motto "Let's change together".
According to Meta, "in record time, the parties involved in the Paris agreement have passed from hope to implementation. This agreement along with the agenda for sustainable development, offer a clear path to move forward and address climate changes and sustainable development on a global scale".
"These have raised our awareness and have made us more determined to start the implementation of the Paris accord as soon as possible", the Albanian president said during this summit. /ibna/