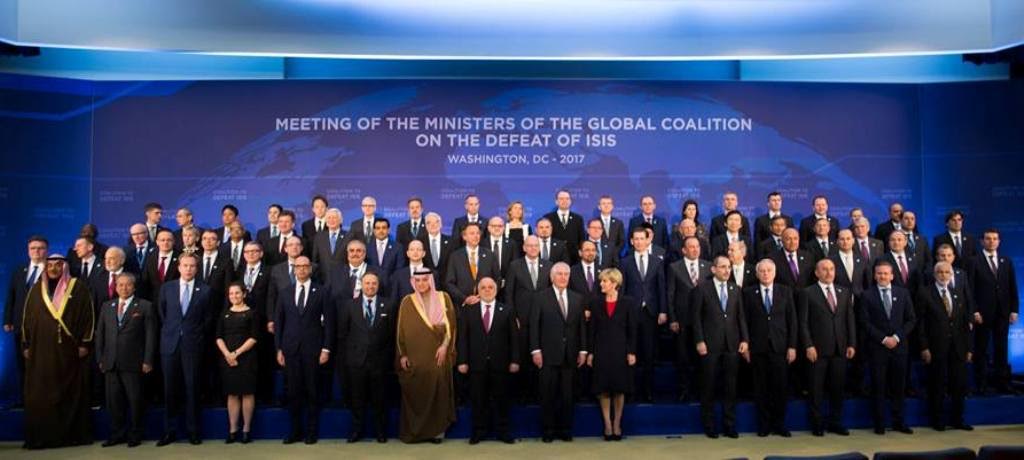 All 68 members of the international coalition gathered in Washington upon the invitation of Secretary Tillerson, with the aim of growing and consolidating joint action.
Since the creation of the global Coalition against ISIS, Albania has offered its active political and military contribution.
From the USA, Albanian Foreign minister Bushati said that "we are determined to rank ourselves alongside the USA and other strategic allies in supporting the incentive of the USA and President Trump for more synergies, contributions and engagement to annihilate ISIS and its supporters on the ground and in digital spaces".
"Our action to fight terrorism is based on the principle of solidarity and the determination to guarantee safer borders for NATO countries and support NATO's allies in Middle East and North Africa", Bushati said.
The Albanian Foreign Minister said that the talks were also focused on the efforts to prevent radicalism and the recruitment of youngsters through measures that prevent radicalism and measures that strengthen social cohesion and the capabilities of the community to resist. /balkaneu.com/