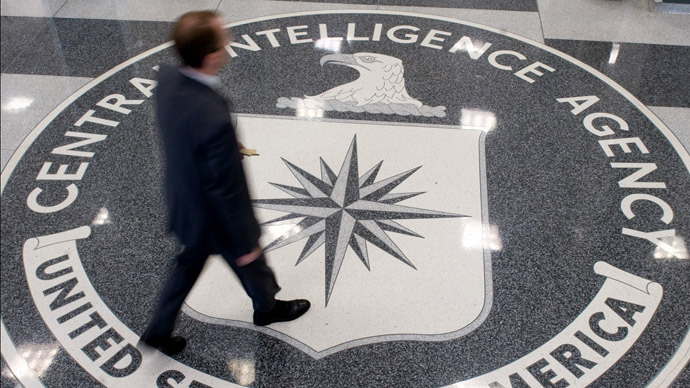 IBNA Special Report
Tirana, December 12, 2014/ Independent Balkan News Agency
By Edison Kurani
Albania is among the 54 countries with which CIA has collaborated for unlawful activities and tortures. The 6 thousand and 700 pages report says that Albania is also one of the countries that facilitated CIA's work.
The report doesn't specify what the "job" of each country consisted of, but it says that there are 21 European countries, out of which 17 are EU member countries, which have been engaged in these activities of CIA. One of these countries is Albania.
The methods that have been used involved physical abuses. The report admits that extended investigation techniques "were not effective instruments to secure accurate information or to secure the collaboration of inmates". Based on the report, the methods had failed to generate accurate information.
The last report over CIA's torture practice against terrorist suspects, was published in the recent days and sparked reactions in Albania too.
It's still not clear how these countries have assisted CIA, but according to the report, some of them may have collaborated to imprison the suspects or simply served as stops for long flights where CIA has transported captured suspects. There are still unclear elements about the role of European countries in this matter, as a result of the classified information that has been held for years by the USA or partner governments. Washington has not confirmed the location of CIA's secret prisons, but it hasn't either denied their existence, thus leaving the international community in oblivion on this matter.
A vox-pop suggests that the majority of the citizens are angry about the fact that terrible tortures have been perpetrated against people suspected of participation in terrorist organizations.
According to them, it's unacceptable that Albania has been involved in these tortures. They bring to the attention several media reports which talk about abusive tortures and sometimes against innocent people or people whose involvement in terrorism has not been proved.
Former PM Sali Berisha talks for the first time about the American Congress report and reactions in Albania.
The former PM is against any torture and says that Albania imposed a condition to CIA not to apply torture.
"Albania has had and still has a close and successful collaboration with CIA in the fight against terrorism. For the period after 2005, when DP came into power, every collaboration in each operation with this partner organization has been conditioned by the fact that no torture should be applied. Torture has never been asked by CIA. I'm convinced that during this collaboration, this condition has been fully complied with".
Nevertheless, Mr. Berisha says that Albania may have been involved in CIA's tortures before 2005, when he came into power.
"I have no full knowledge over the operations taken place before September 2005", said Berisha.
He further said that "in my knowledge, Albania has never had prisons administered by CIA".
But Berisha doesn't say anything as to whether Albania has offered its assistance outside its territory. "Before and after 2005, Albania has allowed CIA's airplanes to fly over the country, in order to fight terrorism, communism and other dangers for world peace", Berisha says.
UNO: US officials must be prosecuted
The senate report is the first public document of tortures for which CIA was accused during what President's Bush administration considered as Global War against Terror.
Senior UN official on human rights and anti-terrorism, Ben Emmerson has called for prosecution of US officials who had been involved in what the US senate report considered as "brutal" interrogations of terrorist suspects. Emmerson said that senior officials from the former president George Bush administration, who planned and authorized the crimes, must be legally prosecuted along with government officials and CIA officials responsible for tortures.
"United States are legally obligated to bring the responsible people before justice", Emmerson said.
The American Civil Rights Union too has called upon the General US Attorney to appoint a special prosecutor for the investigation of those officials who "created, approved, perpetrated and concealed the torture program".
"Offenders must be prosecuted", said the group by adding that in the American system, "nobody can be above the law".
***
The US president, Barack Obama has stopped the CIA's interrogation program when he took office in 2008. He had admitted that the methods used for the interrogation of Al Qaeda suspects had even amounted to torture. /ibna/