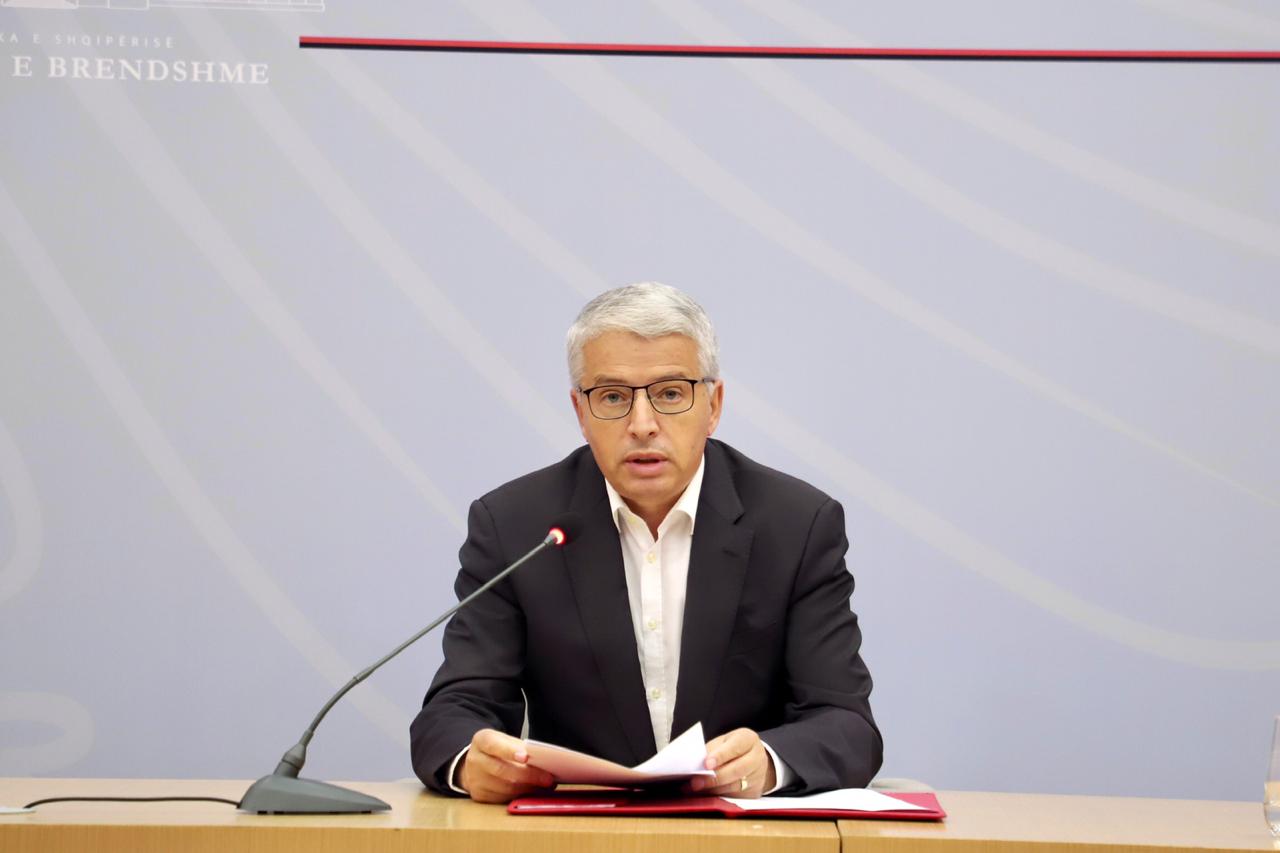 Albanian Prime Minister Edi Rama spoke out about the tragic event involving the murder of 25-year-old Klodian Rasha by an officer of the "Eagle" Police Unit, expressing his condolences to the family for the loss of their son. "The loss of life of a 25-year-old boy due to the excessive violence of a police officer was a tragedy for the family and a shocking news for the whole society," Rama said.
The Prime Minister stressed that "as soon as I landed in Tirana, I visited the family of the deceased. I was very moved by their reception and the wisdom of Klodian's father's words. No flower can be touched in Tirana in my son's name! We want justice, not political uproar," he told me.
I want to address the family, relatives and friends of the lost boy and express my deepest condolences and grief for their unspeakable loss. I am absolutely clear that words in this case are completely powerless in the face of the pain and emptiness experienced by the father, mother, sisters, brothers of Klodian, uncles, aunts, sons and daughters," said the Prime Minister.
Rama added that "police violence killed a man in the most inexplicable way so far and completely without any connection to any mission, operation or target related to the activity of the state police in this country and at that time".
However, Rama clarified, "despite the fact that the murder of one man was simply committed by another man, the weapon belonged to the state."
Therefore, the Prime Minister stressed that "the state also owes an apology, along with its commitment to provide full clarification and legal punishment of the perpetrator."
"The perpetrator was immediately arrested and will surely remain under investigation and be tried by the judiciary, with complete independence and impartiality. His act appears completely incomprehensible, apart from being utterly absurd as far as we know. Of course, we are not Lady Justice that shall have the last say for the degree of guilt of the defendant before the law. No matter how great the anticipation is for justice to be served in this case, the judiciary must inspect everything. As indisputable is the guilt of police violence in our eyes, they have a right to defend themselves as well. Justice needs its time," Rama added.
As for Interior Minister Lleshaj, Rama stated that he had resigned from the first moment of the tragic event.
Interior Minister Sandër Lleshaj said his resignation was irreversible following the killing of 25-year-old Klodian Rasha by a police officer two days ago.
Sandër Lleshaj, in a message addressed to the Albanians this afternoon, expressed his pride for the work done during his two years at the helm of the Ministry of Interior, listing some of the most important moments.
"I never wanted my behavior as head of the Interior Ministry to resemble that of many others, especially those of the perpetrators of the 1997, 1998 and especially 2011 massacres," said Lleshaj, adding that "today I am infinitely happy that I managed to prove in front of all Albanians that I am not like them. No. I'm not like them." /ibna