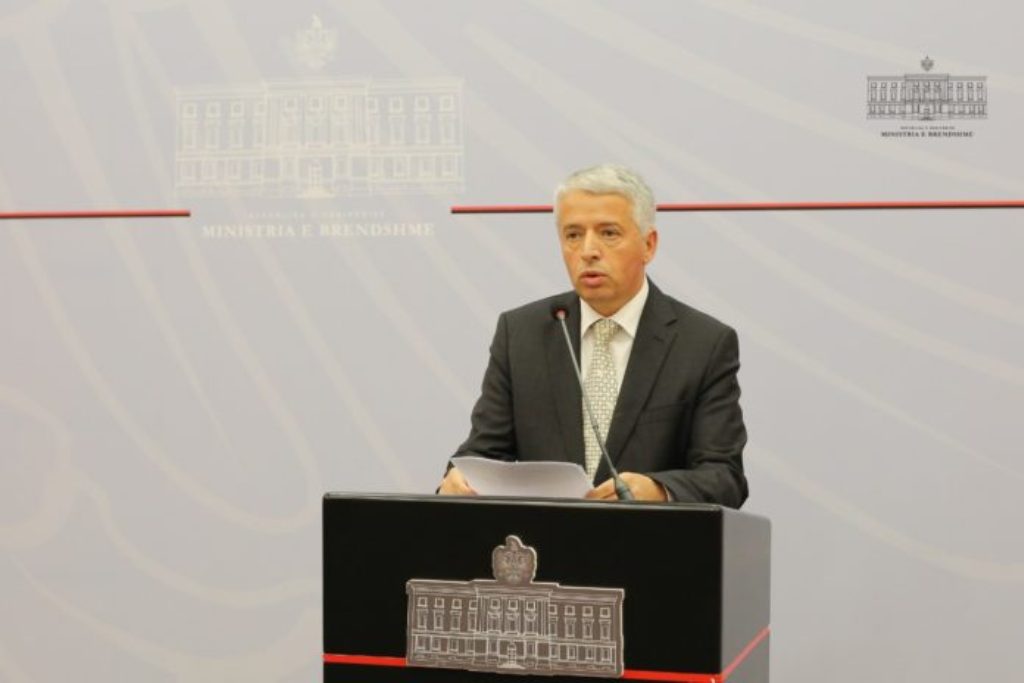 Interior Minister Sander Lleshaj on Thursday has offered more details about the event taken place on April 9 at Mother Teresa international airport, where 10 million euros were taken during an armed robbery and one person remained killed during clashes with police.
Lleshaj confirmed that this marked "a failure of several airport structures in charge of security".
According to him, the private company which was supposed to handle airport security did not notify State Police on time. The Albanian Interior minister also said that TIA notified the Albanian Civil Aviation 30 minutes after the event had taken place.
Here, the minister also launched a serious accusation: "TIA has notified Civil Aviation 30 minutes after the heist took place. The private security company of the airport has not allowed special forces to enter the airport when they were notified about the heist through another source", Mr. Lleshaj said.
Mr. Lleshaj also blamed Parliament for the state of airport security.
"A bill was voted by this parliament  15 years ago through which airport security was left in the hands of a private contractor. Of course, I would have never voted in favour of this bill, because to me, this decision is unimaginable", Sander Lleshaj said adding:
"The decision to outsource airport security to a private foreign company has been taken by this Parliament and has been accepted and tolerated for 15 years in a row. And you know who has occupied these seats in the past 15 years. Nobody has addressed the fact that airport security has been left in the hands of a private company, despite its great importance".