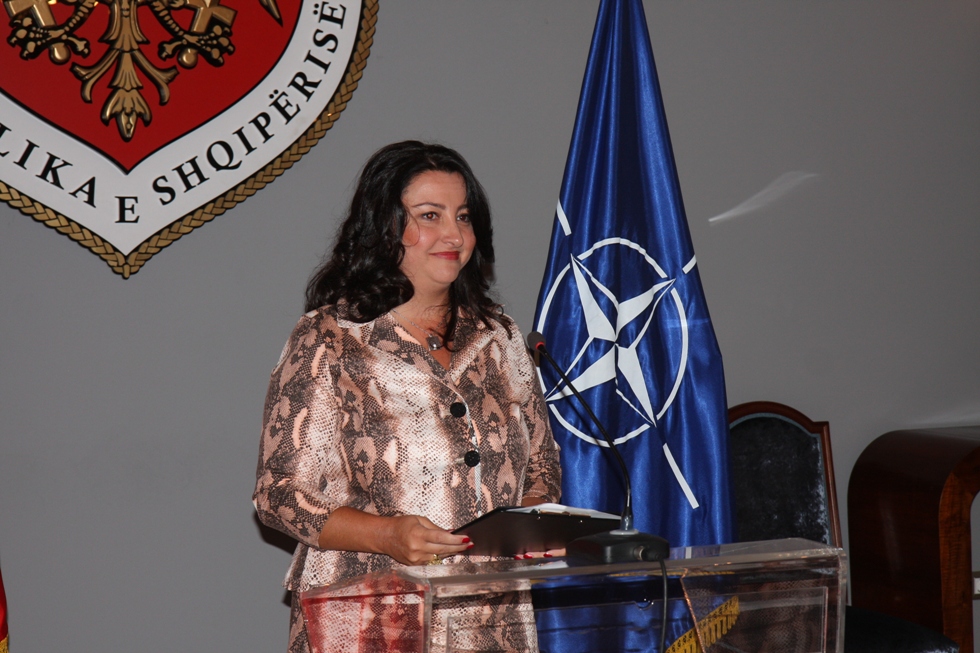 Tirana, September 4, 2013
Albanian authorities have managed to install the defense automated system for the management of resources, thus meeting one of the most important NATO standards.
Prof. Dr. Arta Musaraj, vice Minister of Defense, said on Wednesday for IBNA that this system creates a valuable legacy in the assets of Albanian defenses in the domain of defense reforms.
"Defense Automated System of the Management of Resources is an entirely digital system, with tested softwares and hardwares, which has proven to be successful in the management of its components, by bringing crucial changes in the planning of defense resources and the needs for them in compliance with the basic documents of development and strategic planning of Albanian defense", says Musaraj for Balkan Independent News Agency.
This is an integrated system, which projects and manages the components of defense resources, both material and human, by assuring long term efficiency of the development and administration of these resources.
The recent process of career promotion was a successful demonstration of the efficiency of an automated system, as a filing and assessment tool, compared to any other modality used before in this process, by producing decision files in relation to promoting and career development in the Albanian Armed Forces, which increased neutrality, by avoiding subjectivity in evaluation and promotion by reducing the costs of the process", says Dr. Musaraj (photo).
Automated System of the Management of Resources includes: Tables of Organization and Equipement, Management of Human Resources, Management of Infrastructure, Digitalization and Archiving of Files, the Process of Recruitment, Testing and Assessment, Training and Availability, Planning of Costs and Resources, Integrated implementation of "Alpha Finance" program, Management of Logistics and other components.
"This system has been built with the continuous assistance and advanced expertise in this field of the US company CUBIK, which has assisted the Ministry of Defense for several years in the process of its reformation", says Mrs. Musaraj.
Integration in this system of the management of defense finances in all its spending units not only increases transparency in their management, but also enables financial analysis which give a new dimension to accountability in the use of public finances and regulates the planning processes, which are vital for a NATO member.
Mr. Musaraj says that the registration of defense resources and especially of excess materials makes the Defense Automated System of the Management of Resources an efficient mechanism in the reduction of the administration costs of these resources, thus having a strong impact in the improvement of the finances of the defense system.
"Albanian defense operates through this automated system, which guarantees quality and fairness in the development of career in the Armed Forces, transparency and accountability in the use of public finances, competence and efficiency in the planning of operations and necessary logistics for a country which takes upon itself the necessary responsibilities as a NATO member country and creates a successful model in an important sector such as this one", says Dr. Musaraj, who was the head of the Board which organized the operation for the establishment of this system. /ibna/