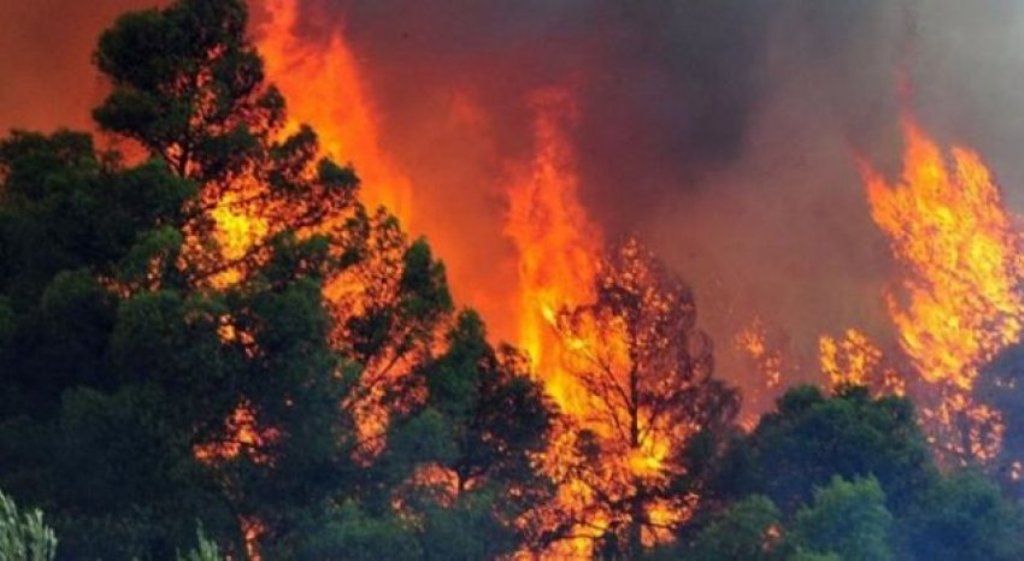 Although in the recent days there was a drop of temperatures throughout the country, Albania may be easily considered in a state of emergency in terms of the fires.
This situation has been confirmed by Civil Emergencies. According to this department, in the past 24 hours, there are 14 active fires in the country.  Meanwhile, 106 firefighters, 20 firefighting engines, 140 troops from the Armed Forces, tens of employees from the Department of Forests, municipalities and voluntaries have been engaged along with helicopters, to extinguish the fires.
On the other hand, such situation seems to have put in financial difficulty the Albanian government, while it has decided to allocate more funds in order to cope with this state of emergency.
The government has allocated 1 billion ALL for the fires. 4.5 billion ALL will be allocated for electricity as opposed to 1.5 billion initially planned. Meanwhile, the government has also increased the fund for reserves to 2.7 billion ALL as opposed to 1.5 billion ALL initially projected.
Therefore, the state has allocated an extra 4.3 billion ALL to cope with the difficulties that the weather is causing. /balkaneu.com/