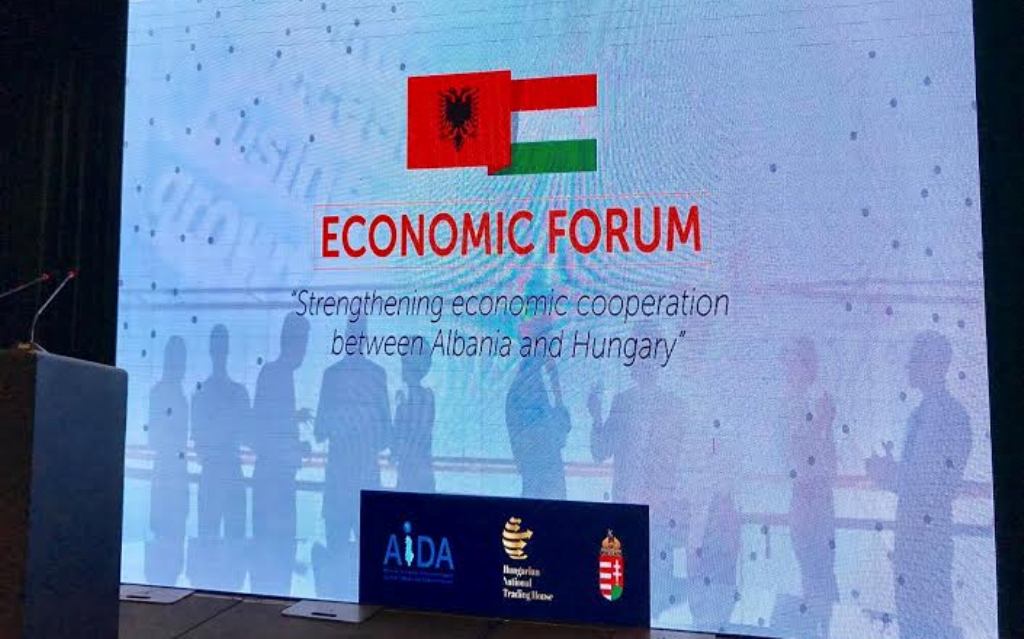 The Albanian Investments Development Agency (AIDA), an institution that depends on the ministry of Economy organized, in cooperation with the Embassy of Hungary in Albania and the Hungarian Chamber of Commerce, Albania-Hungary Economic Forum.
This forum aims at strengthening cooperation between the two countries, growth of partnership and intensify the exchange of experiences between businesses.
This activity saw the participation of 20 Hungarian companies which have expressed their interest for partnership with Albanian companies and which have closely seen the investment opportunities that Albania has to offer.
Both co-chairmen of the joint economic commission Albania-Hungary, Adela KArapici and Levente Magyar, signed 5 memorandums of cooperation, one of which was between AIDA and the Hungarian National Chamber of Commerce for cooperation, especially in the domain of small and medium sized businesses.
During this forum, AIDA's executive chairman, Mr. Genti Beqiri made a short presentation in front of Hungarian companies in relation to the favorable climate and the opportunities to invest in Albania and the role of the Agency as an institution which assists businesses in their first contacts and during the investment process.
Hungarian and Albanian companies have set up contacts and have communicated about opportunities of cooperation between them. The most prestigious Hungarian companies are mainly involved in the sectors of Agribusiness, ICT, Light Industry, Environment, Renewable Energy, Construction and Electronics. /balkaneu.com/