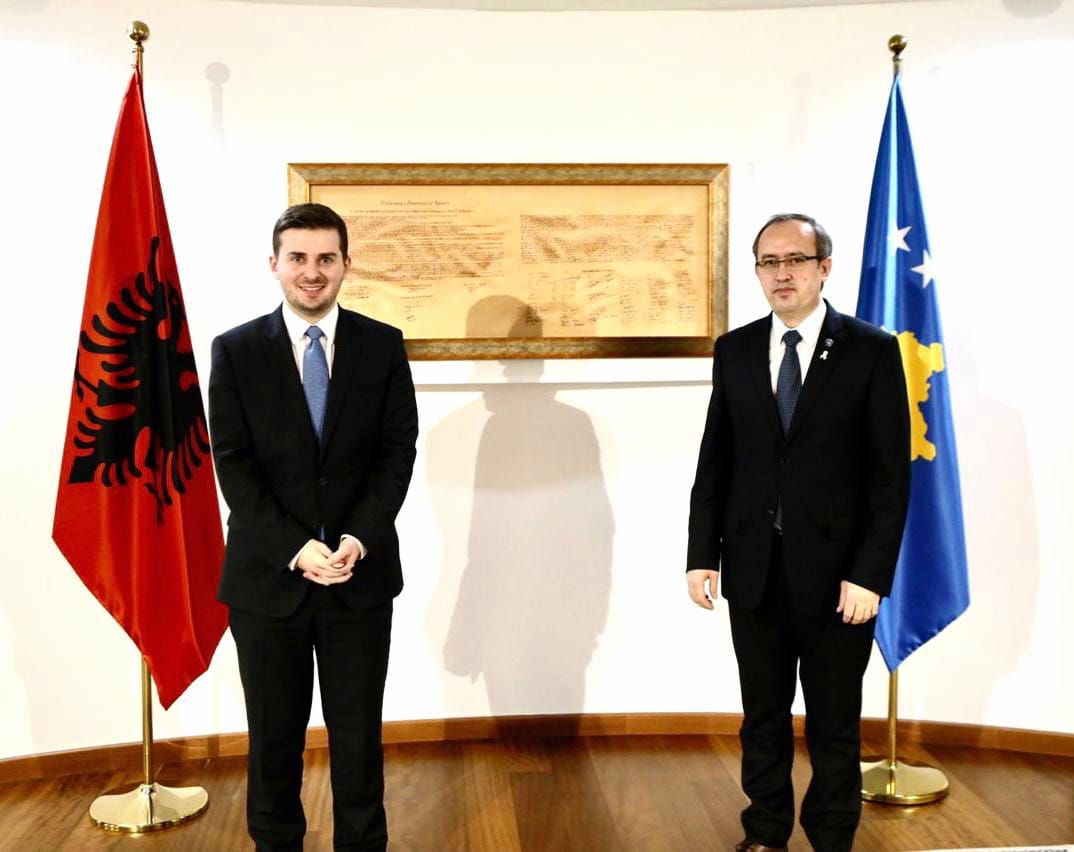 Albanian Deputy Minister of Europe and Foreign Affairs Gent Cakaj met today with the Prime Minister of the Republic of Kosovo, Avdullah Hoti.
Cakaj said that, during the meeting, the two men discussed the inalienable importance of a co-ordinated approach between the Republic of Kosovo and the Republic of Albania, in the context of protecting the rights of Albanians in the Presevo Valley.
"We have expressed our deep concern over the process of deliberately removing Albanian addresses in Medvegja, Bujanovac and Presevo. We will continue to work tirelessly to raise international awareness of the situation of Albanians in the valley," Cakaj stressed.
He also added that "we share the view that the Kosovo-Serbia dialogue should end with the recognition of the Republic of Kosovo by Serbia". /ibna