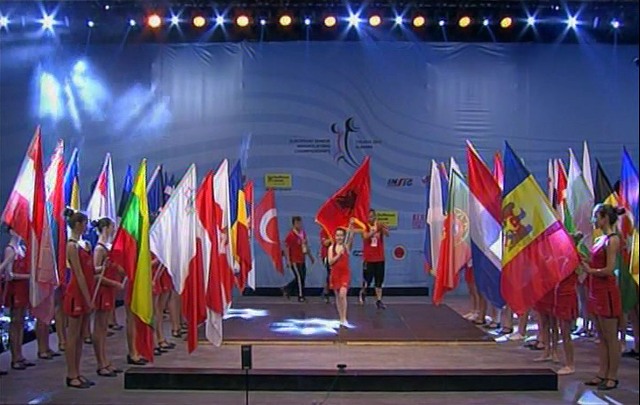 The European Weightlifting Championship started at Tirana's "Asllan Rusi" sports palace on Monday.
The opening ceremony included a series of music and dance performances by local artists.
Minister of Sports Visar Zhiti's presence was proof of his special care and attention to sports.
He praised the hosting of the European Weightlifting Championship as evidence of the spirit of cooperation between local sports authorities and the European Weightlifting Federation.
Zhiti expressed his belief that "the European championship will encourage improvement of the national sports system."
Local weightlifting federation President Elez Gjoka said the hosting of the European championships was the most important success of the Albanian Weightlifting Federation.
President of the European Weightlifting Federation Antonio Urso thanked Albania for hosting the European Championships. /ibna/