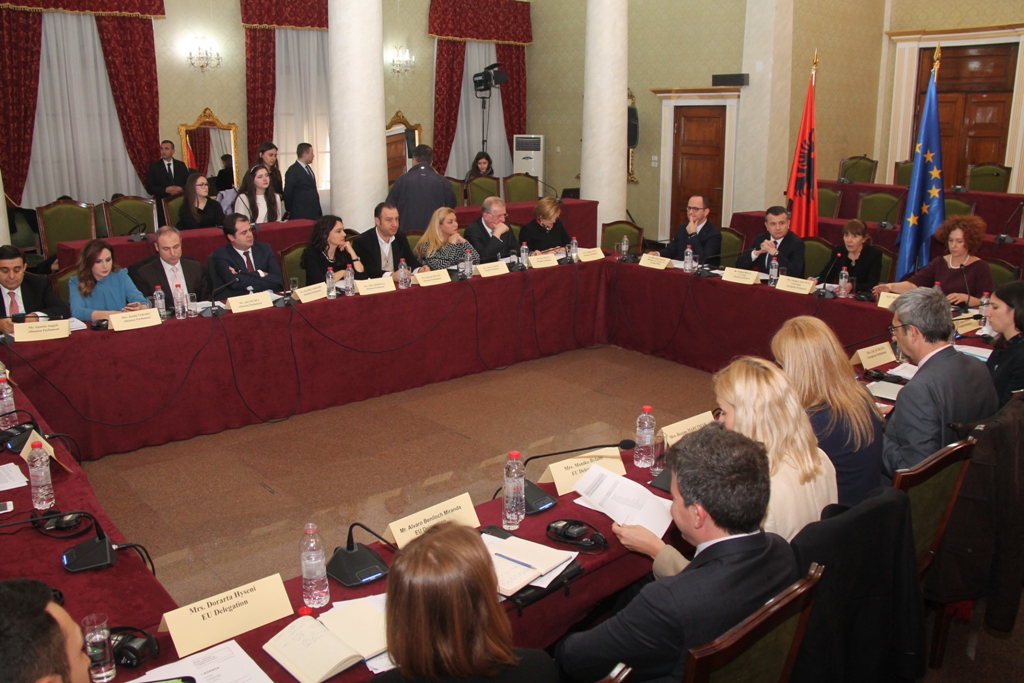 "Albania deserves to open the negotiations, but it needs to lobby in all the European Union member countries".
This was declared today by the member of the European Parliament, Eduard Kukan, who was present in the 12th meeting of the Parliamentary Committee of Stabilization and Association, which is being held in Tirana.
"We have a clear opinion over the situation in the country and I think that it's very positive that all political parties are united in welcoming the opening of accession talks for Albania. Of course, this is encouraging for the country. Integration requires lots of work and more unity about the future of enlargement. Thus, we need tangible arguments that we can use in our parliamentary debates", Kukan said.
According to him, it is possible to make up for lost time, but this requires the efforts of not only the negotiating team, but it also requires the involvement of everyone.
"The 2017 elections were good elections, but more needs to be done for a better electoral by collaborating with each other", the head of the European Parliament's delegation.
Furthermore, she suggested to political parties to collaborate for the electoral reform.
"All of you have our recommendations. They are public and in this aspect, I am referring to all political parties. Some of you have said that these were the worst elections ever, but the report doesn't say this and we cannot say such thing. On the contrary, they were good elections", she said. /balkaneu.com/