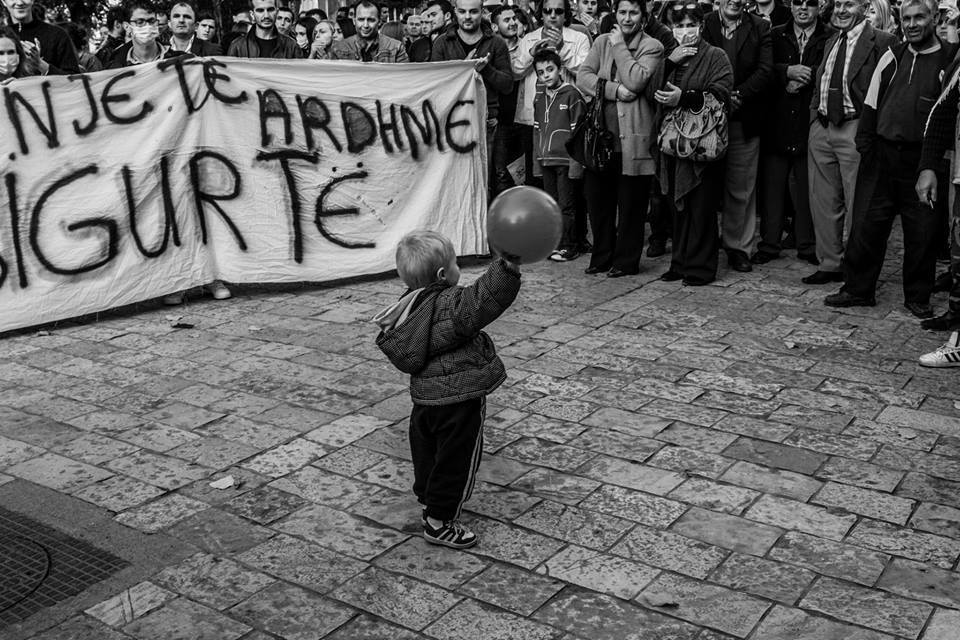 Tirana, November 15, 2013
There are only a few hours remaining from the final decision for the issue of the destruction of chemical weapons in Albania, while the wave of protests has engulfed the entire country from Tirana, to Elbasan, Durres, Shkoder, Vlora, Fier and other cities, which are on their feet to say "No to chemical weapons". Civil society protestors have been joined by students who have abandoned classes, in order to raise their voice against the destruction of Syrian chemical weapons to our country, by stressing that Albania is not the country that collects the wastes of the world.
On his part, prime minister Edi Rama who was on a visit abroad, has reacted in the recent hours through Facebook where he writes, "Today at 5 pm I shall make public my positioning about the chemical weapons", without issuing any more details as to what this positioning was going to be.
During a TV interview, US ambassador to Albania, Alexander Arvizu declared that if Rama would negatively respond, this would be a great disappointment for the USA.
On its part, democrat opposition declared that it's against chemical weapons, by demanding the holding of a referendum. This is a very delicate topic which is making anxious all Albanians, who have held protests in Italy, America and other countries, joining under the same motto, "For a safe future without chemical weapons". It seems that Albanians will hold their breath until 5 pm, when the decision will be announced.
Former premier Berisha urges people to join in the protest
Former prime minister Berisha has reacted on this issue through a message on Facebook. "The government is determined in its promise. Join the protest. The Albanian youth should protest for their health, their life, dignity and security!" Berisha invites everyone to join the protest in support of the youth who protest against the lie of Edi Rama and chemical weapons in Albania. Berisha ends his message by saying, "They are protesting for their health, life, dignity and our safety! God bless them, their families and their protest".
Activists come up with a joint reaction: Rama must say "No" as soon as possible
In a meeting of civil society and activists against Syrian chemical weapons, environmentalist Sazan Guri declared that premier Edi Rama must say "no" to chemical weapons as soon as possible.
The activist against chemical weapons, Blendi Kajsiu declared that the head of the government has no other solution, but join to the citizens to say "no" to this in a clear and resolved way.
The participants in this meeting said that this is the first time that Albanian people gather to say "no" to chemical weapons.
They said that this movement is not against the prime minister or America, but it's an issue against chemical weapons. /ibna/