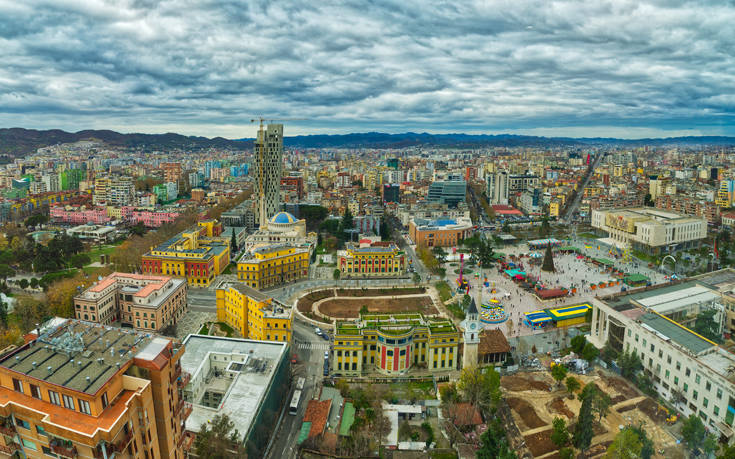 Albanian Prime Minister Edi Rama announced during a television show that there are 404 companies that have applied for state aid.
In addition, Rama announced last night that hairdressers, bars, dentists will be the last companies to open, as they are considered the most dangerous for the spread of COVID 19.
Responding to the interest of the citizens, Prime Minister Edi Rama said that for people who have various diseases and are repatriated, quarantine will be done at home, so as not to endanger others.
Elsewhere, the Albanian prime minister confirmed that surgery had not stopped for a single day.
As for businesses such as bars, pubs and hairdressers, Rama stressed that they will be the last to open. "What I said about hairdressers also applies to dental clinics, as they are considered dangerous for the spread of the virus, as a single infected person is at risk of spreading the virus to many others. These sites will be the last to open and so far I do not know of any place that has opened these businesses. Many countries have decided not to open schools. Today we had an almost final discussion with the Minister of Education, the Minister of Foreign Affairs, the Director of the Organization of Technology and Innovation and I believe that tomorrow we will have a final decision", Rama noted.
"I have said it from day one and I have done it myself, that we must live as if we have COVID-19. We can all be asymptomatic and must behave as such, protecting others and supporting Albania and the health system. The "opening" will expose us to an increase in the number of infected people. The question is how much will it increase? It will depend on us. The inspectors, the laws and the law enforcement agencies are important, but they do not replace what each of us should do. "Each of us must protect ourselves and others", Rama stressed.
"There is no one to save lives, apart from those who are helping to save lives," he said. "In the expanded package, travel agencies are benefiting from the 400,000 lek bonus", he said, to add that there are 404 companies that have applied for a state guarantee and that applications are ongoing"./ibna