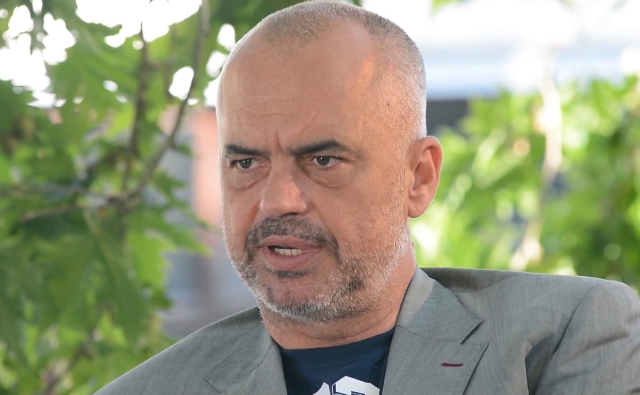 Tirana, 16 June 2015/Independent Balkan News Agency
Prime Minister of Albania, Edi Rama doesn't believe that relations that have problems will become excellent, referring to relations with neighboring Greece.
From Gjirokaster, Mr. Rama has spoken about relations between the two countries, which seem to be tense like never before in the past 15 years.
The head of the Albanian government says that "we want to have excellent relations with Greece", adding: "But on the other hand, we don't believe that problematic relations will excel".
Rama stops on the problems that exist: "We have a problem which can be neither concealed, nor avoided, such as the issue of the sea border. For us, this is a problem, because high national interests are at stake. Without any doubt, we have raised this problem and we will continue to raise it as a problem. We are not tempted to threaten the sovereignty or the interests of our southern neighbors, but we also don't allow our sovereignty and our interests to be threatened. We must solve the problem through dialogue", Mr. Rama said.
The prime minister doesn't say if the border issue will undergo international arbitrage or if it will be solved through negotiations.
However, he says that "where there's a will, there's a way".
"We are ready to continue and discuss, because we have discussed to find a solution", Mr. Rama declares.
But what will be the basis of the talks with Greece? Based on the ruling of the Constitutional court that quashed the decision of Berisha's government or based on the agreement that has been refused?
Mr. Rama says that the agreement that the Greek government signed with PM Berisha is unacceptable. However, he is open for compromise when he says that "negotiations are negotiations and there are a number of scenarios through which things can be solved".
The head of the Albanian government also says that "we are obliged to remain stoic in defending our national interests", adding that "we will do this regardless of how our neighbors feel about this".
For Mr. Rama, "good neighboring relations consist on speaking openly and handling problems in an open and transparent manner". /ibna/