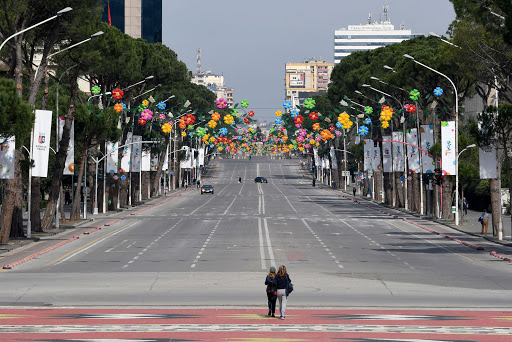 The plan to relax the measures imposed under the COVID-19 pandemic will take effect on May 4, with all the rules and safety protocols to be followed by all.
The plan calls for the addition of "green areas" in 18 more low-risk municipalities to spread the infection.
Tropoja, Peqini, Gramshi, Kuçova, Skrapari, Maliqi, Kolonja, Selenica, Rrogozhina, Belshi, Cërriku, Ura Vajgurore, Berati, Poliçani, Devolli, Pusteci, Mallakastra and Vlora have already been added to the list of "green areas".
The elderly in these areas can move from 06:00 to 08:30 in the morning, while the rest of the citizens can move from 09:30 to 17:30 accompanied by no more than one person. Citizens who have a work permit and are not restricted by these timetables are excluded.
The rules also include travel by private means of transport to those who have a license, only within the respective Prefecture or Municipality from 09:30 to 17:30 with only one passenger. Only certain means of transport authorized by "e-Albania" can move beyond the default program.
Similarly, from tomorrow, taxi services for long-distance travel will be allowed throughout the country, with up to two passengers, members of a family.
The opening strategy, developed by the Technical Committee of Experts, provides for various phases of slow and careful relaxation of restrictive measures. The next three Mondays will be accompanied by relaxation measures per week, but in the meantime authorities have warned that the plan will change if the dynamics of the epidemic take a turn for the worse.
According to Coronavirus Worldmeter, Albania has the lowest death toll in Europe and the region from COVID-19 per 1 million inhabitants./ibna