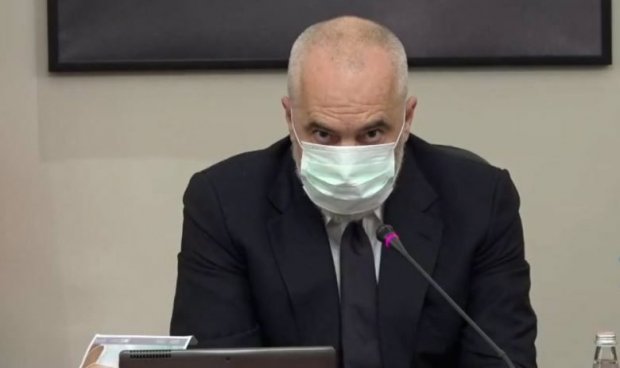 A series of precautionary measures have been decided by the Albanian government to prevent the spread of coronavirus, with 23 cases and one death already recorded in the country.
Albanian Prime Minister Edi Rama announced that the situation was expected to deteriorate in the coming period and for these reasons the movement of all vehicles were banned until midnight on Sunday, in the cities of Tirana, Durres, Lezhë, Elbassan, Shkodër, Lodnë, Shkodër. Only ambulances and authorized vehicles will be allowed to circulate. In addition, the operation of the public administration will be curtailed, while the textile industries and call centers will remain closed. The Football Federation has also announced the suspension of the championships. All catering shops, cafes, restaurants and nightclubs will remain closed, while certain coronavirus protection products and food are starting to be in short supply in supermarkets, as well as pharmacies.
As announced by Prime Minister Edi Rama, people who are found to have arrived from Italy and Greece within the last week and have not voluntarily placed themselves under quarantine will be fined 5,000 euros and will not be allowed to travel abroad if they do not pay the fine.
With a post on his beloved Facebook, Edi Rama stated the importance of the government's restrictive measures to prevent the spread of coronavirus disease.
This fight is won only by raising awareness and the escalation of extreme measures.
"These measures are necessary to protect Albania from the aggressive escalation of the coronavirus to our relatives. This is an unusual flu that will spread and affect many of us as a common flu, but 80% of them will not know they had coronavirus".
"Only 20% will show symptoms. It is recommended that the elderly remain isolated. This war is won only by hard measures to the extreme", Rama said.
He also added that closing the border would only slow down the spread of coronavirus, but would not stop him from coming to Albania.
Despite the measures and awareness of the dangers of coronavirus, there has been no particular adherence from citizens, while it has also been the subject of political controversy, with accusations by the opposition of introducing expired masks and inadequate health care to tackle the pandemic./ibna