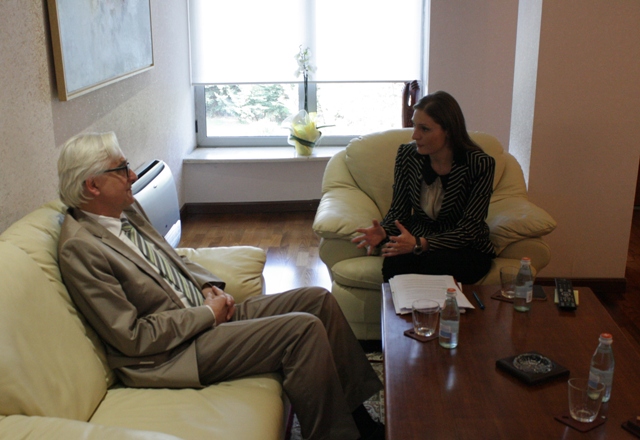 Tirana, October 10, 2013
At a time when there's only a few days left before European Union issues the progress report on Albania, German ambassador in our country praises the steps made by Albania, stressing that more must be done in these moments.
German ambassador, Helmut Hoffman said this during a meeting with the Minister of European Integration, Klajda Gjosha.
The Minister praised the excellent relations between the two countries and the economic cooperation, stressing that Germany is one of the greatest contributors of projects in Albania.
Gjosha also valued the support of Germany in the process of the integration of Albania, considering it as one of the main priorities of the government.
During his speech, Hoffman said that Albania has made important steps forward, but it must do more and in these moments, it has good chances for a positive approach in all aspects. /ibna/