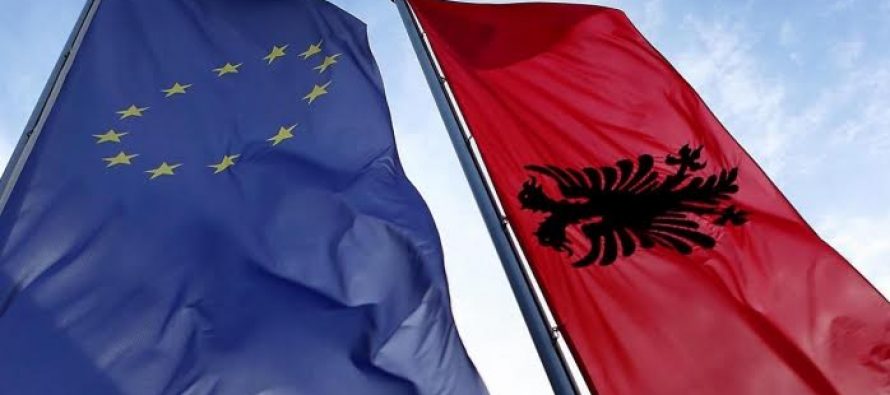 Ιn a resolution on Albania, the European Parliament stresses the importance of the realization of the electoral reform measures codified in July 2020 in line with the OSCE and ODIHR recommendations, welcoming the commitment to implement the future Opinion of the Venice Commission on amendments to the Electoral Code adopted in October 2020.
The European Parliament has drafted a resolution on Albania with a focus on the forthcoming parliamentary elections.
The resolution encourages political leaders to cultivate a climate of trust by overcoming the absence of dialogue, and expresses its grave concern over the polarized political climate and the lack of ongoing cross-party cooperation that continues to hamper the democratic process.
Through this resolution, the EP "recalls the shared responsibility of political forces to move from mutual accusations, unilateral decisions and boycotts, to positive examples in consensus-building efforts, such as those that led to the 5 June 2020 agreement on electoral reforms."
The EP emphasizes that the general elections of April 25, 2021 will be crucial for the country and the consolidation of democracy.
With regard to the situation with COVID-19 in Albania, through this resolution the European Parliament encourages the Albanian government to prioritize measures aimed at mitigating the socio-economic impact of the COVID-19 pandemic.
The EP also adds that "further measures must be taken to increase dialogue and combat the penetrating informal economy". "We emphasize the need to strengthen social services and improve access to social services and health services," the resolution underlines.
The resolution also focuses on the issue of the maritime border with Greece, where it evaluates as "constructive the steps taken to resolve bilateral issues between Greece and Albania for the settlement of the maritime border through international justice."
With regard to EU membership, the resolution welcomes Albania's clear strategic orientation and commitment to European integration, which is reflected in good neighborly relations and the continued implementation of accession-related reforms.
It also supports the convening of the first Intergovernmental Conference without further delay, following the approval of the negotiating framework by the Council.
Through this resolution, the EP recalls that the progress of accession depends on a revised enlargement methodology from sustainable, in-depth and irreversible reforms in all key areas, in particular the rule of law and the fight against corruption.
The EP calls on the authorities to step up their efforts to strengthen political dialogue and the functioning of the country's democratic institutions, while improving the climate for media pluralism and civil society. /ibna