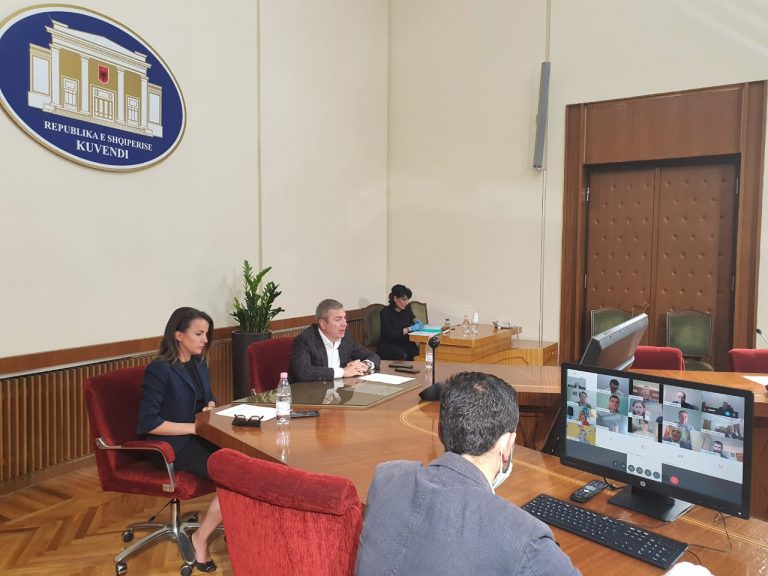 The Special Commission for Electoral Reform in Albania met after several weeks due to restrictions on the COVID-19 pandemic. The meeting took place at the premises of the Presidency of the National Assembly.
The two co-chairs of the Commission, Damian Gjiknuri and Rudina Hajdari, briefed the members of the committee on the progress of the electoral reform process since the establishment of the Political Council with the participation of the non-parliamentary opposition until early March when work stopped due to the situation with COVID-19.
At the end of the meeting, the two co-chairs Damian Gjiknuri and Rudina Hajdari will make statements to journalists.
Two days ago, Gjiknuri spoke with the US Ambassador to Tirana, Yuri Kim, about the progress of the Electoral Reform, calling for US support in promoting dialogue.
"I briefed the Ambassador on the progress of the electoral reform process so far and called on the United States to support and promote the resumption of political dialogue, the settlement of outstanding issues and the completion of the reform in June", Gjikn said./ibna