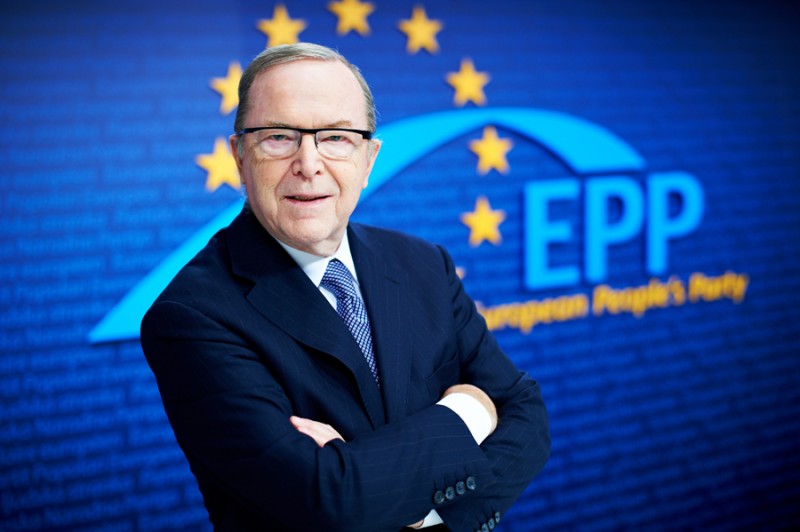 Vienna/Brussels, June 21, 2013
The Presidency of the European People's Party (EPP), which met in Vienna ahead of yesterday's EPP Summit, issued a statement of support for PM Sali Berisha and the Democratic Party of Albania (PD) in view of the June 23rd parliamentary elections.
"The European People's Party and its President Wilfried Martens are pleased that Albania has had a stable and prudent government, which was able to take the right decisions in this difficult economic and financial European environment. Under the leadership of Sali Berisha, Albania has become a member of NATO and has made significant progress towards the European integration and has become a trustworthy partner", – states the special press release of the EPP Presidency.
The declaration continues as following: "The Albanian government and the Democratic Party of Albania has shown strong political will and has succeeded in carrying out impressive reforms while, at the same time, preserving positive economic growth and strengthening its economy. In fact, under the current government, Albania has become a regional role model for tackling the economic crisis.
The EPP congratulates Prime Minister Berisha for his excellent work and his determination to move Albania forward in the EU integration process. For example, we were particularly pleased when the three important laws required by the European Commission were finally ratified by the Albanian Parliament, after a long delay of over 230 days due to the blocking of the socialist forces who want to keep the country stuck in the past.
Needless to say, the EPP fully supports Prime Minister Sali Berisha and we are certain that Albanians will renew their trust in the PD in the upcoming elections. We are confident that the June 23 elections will mark a decisive step forward for Albania on its way towards EU integration."
The EPP is the largest and most influential European-level political party of the centre-right, which currently includes 73 member-parties from 40 countries, the Presidents of the European Commission and the European Council, 13 EU and 6 non-EU heads of state and government, 13 members of the European Commission and the largest Group in the European Parliament. /ibna/