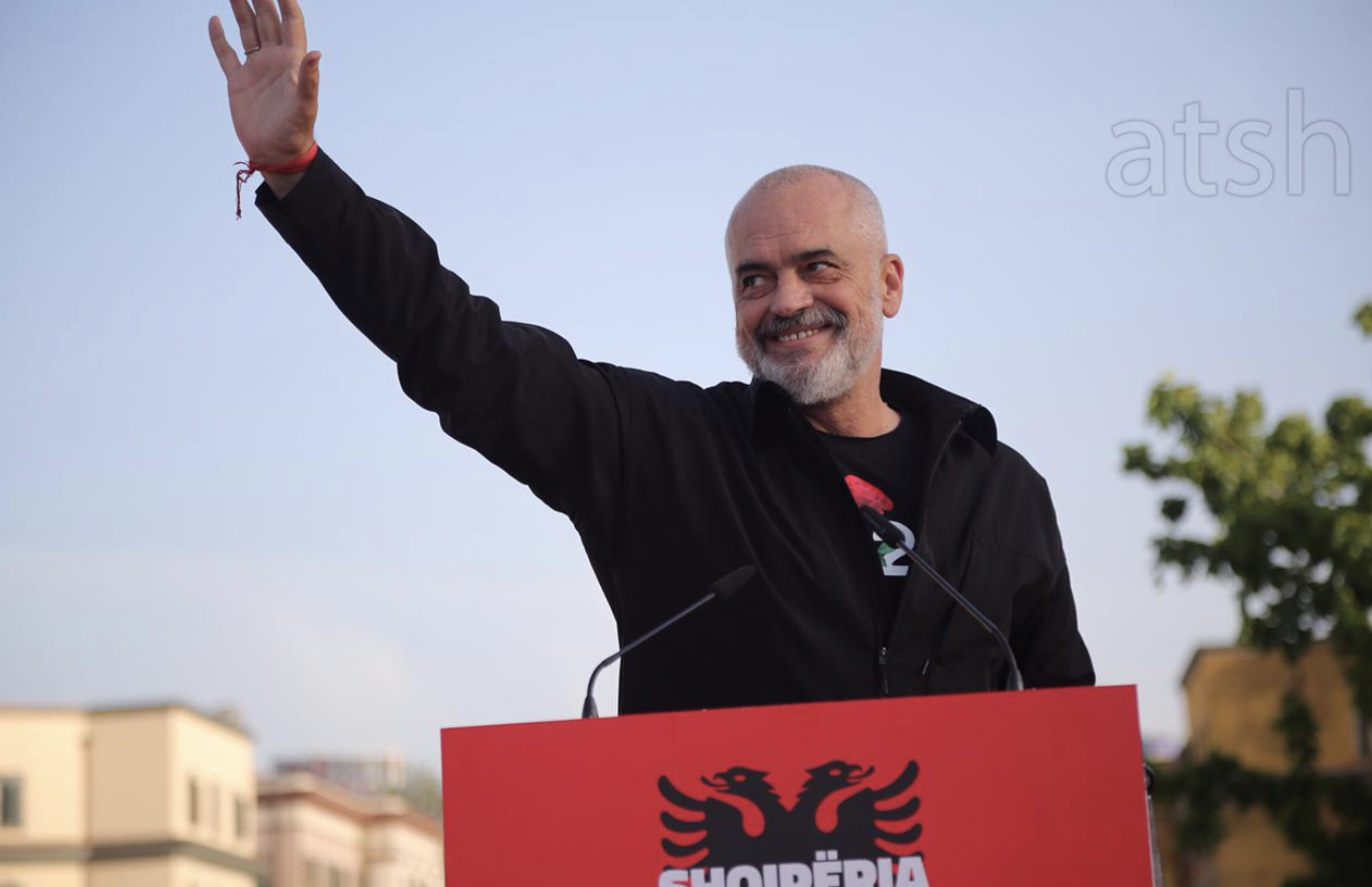 The Socialist Party of Albania (PS) has secured its third consecutive mandate in parliamentary elections, winning almost half of the vote and several seats in parliament for one party government.
The Central Election Commission said on Tuesday that with 98% of the vote from Sunday 's vote, Prime Minister Edi Rama' s Socialists won 48.79% of the vote and 74 of the 140 seats in parliament. That is the same number of seats they won in the previous elections.
The main opposition Democratic Party won 39.55% of the vote and 59 seats, while its ally, the Socialist Movement for Integration (LSI), won 6.83% of the vote and 4 seats. The Social Democratic Party received 2.26% and 3 seats.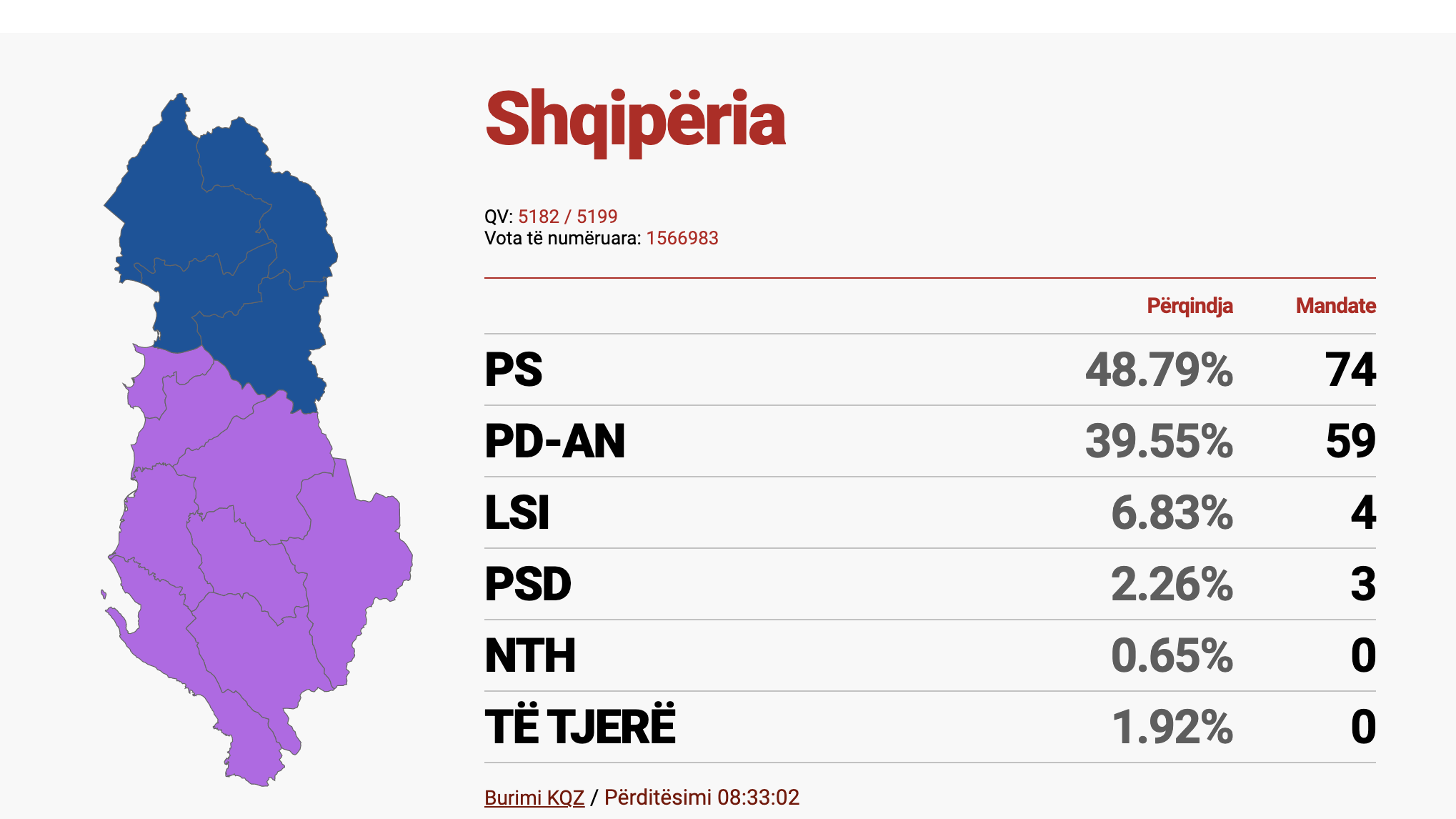 Speaking to party supporters, Rama said they had delivered his party's "most difficult but sweetest" victory.
"We broke the record. It was a historic record. "Thank you for trusting us to lead you for another four years," Rama told thousands of supporters in central Tirana.
"My dream… is to make Albania this decade… the champion of the Balkans, in tourism and agritourism, in energy and agriculture and in fast, quality, indestructible digital services," he said./ibna