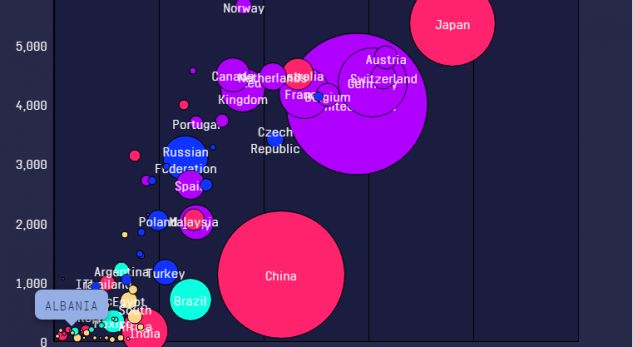 The country invests only 0,2% of GDP for research and development
Tirana, 29 September 2016/Independent Balkan News Agency
While the whole world has invested for years in scientific research, which often yields great success, Albania has not spend anything and doesn't intend to spend anything on the development of innovative projects.
This is the conclusion drawn by UNESCO-United Nations Education, Science and Culture Education, which in its recent report considers Albania as one of the last countries in terms of spending on research and development.
The country only spends 0,2% of GDP for research and development. According to UNESCO's Institute of Statistics, Albania counts 157 researchers for one million residents, where 56% of them are men and 44% are women.
Most of the expenses are made by the state budget with around 20.7 mln USD, while universities spend a similar figure of around 19 mln USD. In total, Albania's expenses in research by the public and private sector are on average around 39,8 million USD a year.
The contrast is even bigger, because based on the UNESCO report, there are many countries that allocate around 80% of expenses in the public and private sector for research and development, spending from 2% to 5% of GDP. /balkaneu.com/